14 September, 2022
4 Fall Print Trends 2022 and How to Wear Them!
Table of Contents
The fall season isn't too far away, and it will be here in a blink. Therefore, it's best to fill up your wardrobe for the cooler weather. What's trending in 2022? One thing is for sure; print trends are seen everywhere, on social media or the streets. And honestly, we think printed outfits could give a perfect start to the fall season. From geometric to animal and plaid prints, fall trends in 2022 will be all about contemporary prints. 
The Fall Trends 2022: Everything Printed!
What's unique about the printed outfits is that they make up for the perfect transitional outfits that can even be post-summer or post-winter, depending on your mood. We're not the only ones who feel that; our stylists and social media influencers like Tamara and Olivia O'Brien love showing off their chic prints. Even our favorite supermodel Kate Moss has been seen pulling off animal print dresses in spectacular fashion. Let's have a look at how she has done it!
Printed Dress Trends and What They Mean!
You have many options, whether you like a printed knit dress, ethnic prints, or any printed clothing. So, it all comes down to what you have in mind. Some people who want to ooze feminine dominance prefer animal prints to look wildly charming. Whereas some fashionistas who want to be a breath of fresh air can opt for more florals in the form of prints.
For modern fashion statements, especially for fall clothing, stripes and plaids are the perfect trends that have taken the fashion world by storm this year.
Trendy Fall Fashion Items
Saint Laurent Striped Cotton & Wool Sweater
If you love stripes and everything chic, this sweater can instantly jump up your street style game with its black and white stripes. Pair it with your favorite denim pants, and you're good to go!
Jacquemus La Veste Filu Striped Silk End Blazer
Take a notch up with stripes, wear this printed silk blazer from the house Jacquemus and never worry about having a bland style statement. Pair it with black pants for a chic look!
Louisa Ballou High Tide Single Layer Mesh Long Dress
Whether a daytime queen or a nighttime fashionista, this dress brings out your A-game. It is not your ideal long dress; it comes with a high tide and single-layer mesh that will make you look your best!
Gucci Silk Printed Shirt
Anything from the house Gucci is bound to catch eye-balls. This printed shirt gives off the most relaxed vibes ever for street-style folks who want to look stylish and carefree at the same time. 
Roberto Cavalli Leopard Print Jersey Turtleneck Bodysuit
If you're looking to ooze femininity with sheer dominance, this bodysuit is what you need in the daytime as the sun shines on you. Pair it with a long coat for a complete look!
Plaid Square Cashmere Knit by Ralph Lauren 
Carry modernity and charm with this plaid square knit from the sophisticated Ralph Lauren collection. You can pair this gorgeous knit with cream-colored pants to complete the look!
Cate Stretch Wool Plaid Flannel Blazer
If you want to add a touch of class and poise, pull off this plaid blazer and rock your casual work looks. Make this item your fall fave!
Weekend Max Mara Fiorire Alpaca Blend Patchwork Cardigan
Not everyone can pull off a cardigan, but this weekend's dream from Max Mara is something most of you will smoothly carry. It comes with a classy patchwork and an Italian silhouette that will make you look stylish for any occasion. 
Liked any one of these fall trends in 2022? Talk to our secret shoppers and avail a personalized shopping experience to amp up your wardrobe game!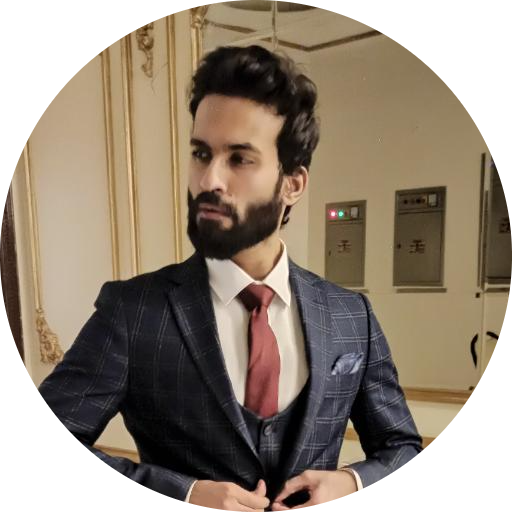 Zeeshan is a content marketer who has worked in different facets of marketing in the past. He now puts on a cape of a fashion content crafter by day and a binge-watcher by night. He doesn't feel awesome about talking about himself as the third person but can be talked into it if need be.
You can reach out to him at zeeshan@secretshoppersuk.com