27 October, 2022
The Only Chloe Sandals You Should Wear This Season!
Table of Contents
Having a perfect pair of shoes in your wardrobe can be a life hack that can save you time and money. Sandals help you make a statement and can instantly make you feel more confident if the shoe supports your feet. It is essential to find something that takes care of your feet while making sure your style quotient is high. 
Why Buy Chloe Sandals?
One of the main reasons to buy Chloe shoes is their versatility and style. They are designed so that the Chloe shoes will blend in with the outfit no matter what you're wearing. Apart from that, people with hectic schedules can wear these sandals for all-day comfort without causing any damage to their feet. They come with high-quality leather and excellent craftsmanship that is second to none. Therefore, it would be safe to say that Chloe's sandals are ideal for fashion and function. The best part about them is that they come in a wide array of designs and colors to choose from, whether you're into classic shoes or more into contemporary ones. A few of the most popular ones include Chloe Woody sandals, slide sandals, etc. 
5 Pairs of Chloe Sandals For Casual Occasions!
Whether in a work casual setting or a friendly get-together with your friends, Chloe sandals won't disappoint you. From platform sandals to espadrilles and chunky heels, they come with every style you can imagine. Fashionistas pair them with denim, skirts, and midi-dresses to look stunning. 
Our editors have rounded up a list of top picks that offer function and fashion and smoothly get you through the season. Let's take a look at them!
Chloe Laia High-heel Sandal
Our first pick has been crafted from vegetable-tanned calfskin, and it's ready to take care of your foot as you walk around the city. Its block heel is nicely textured and provides you the firm grip to stand and deliver wherever you go!
Chloe Lyna High-heel Sandal
If you're looking for sandals that can serve you in the day and night time, Lyna sandals will ensure endless style all day long. We love its ankle strap with a See by Chloe engraved round buckle. It's comfortable and chic!
Chloe Cila High-heel Sandal
One of our favorites from the collection, Cila sandals bring in the beauty of interlaced straps and the platform style. It's an ideal pair of sandals for city life.
Chloe Glyn Platform Sandal
Going for platform sandals might work like magic if you like a bit of chunk and height. This one comes in espadrilles style and has durability that can last for years. Pair it with any outfit you want. 
Chloe Lou Flat Sandals
Fancy something more playful? These Lou flat sandals have a potent mixture of colors and textures for a bolder appeal. If you're a travel junkie, you might want to keep them along and spend time with them on the beach and beyond!
Liked these Chloe sandals for women? Talk to our secret shoppers and avail a personalized shopping service to meet your sandal needs!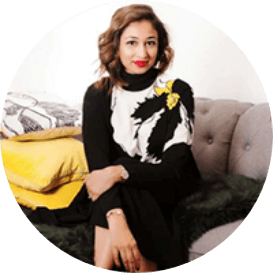 With an MBA and work experience in the financial sector, Bushra brings strong analytical, project management, inter- personal & relationship building skills to the table. With a decade long experience in the fashion industry, she is focused on making Haute Secret Shoppers into a fashion giant whilst building great relationships along the way.
For collaborations, you can reach out to her at bushra.taimur@hautesecretshoppers.com