26 August, 2022
Tod's Chelsea Boots For Women Are Having a New High!
Table of Contents
Sandals, sneakers, and aerobic trainers might have dominated the summer, but the coming season is about the Chelsea boot era. Their robust composition and monster grip have made Chelsea boots the top choice for men and women for decades.
Since Queen Victoria's cobbler designed the Chelsea boots in 1836, the rest is history. From Rolling Stones to the mega stars of the 1950s and 60s, Chelsea boots were a mark of sophistication among the elites and people with exquisite clothing taste. Especially if you're wandering in the UK, it's hard not to spot an English woman wearing these British-styled boots. The trend has also gone to Hollywood and the pop culture fashionistas now;  From the likes of Olivia Palermo to Gigi Hadid, we have witnessed modern fashionistas making a confident statement with Chelsea boots.
Why are Chelsea Boots Ideal for Strong Women?
Apart from the fact that these boots make you look incredibly confident, what we like about these shoes is that they can be worn with different types of clothes. For someone who likes to experiment with new looks, Chelsea boots will give the edge to incorporate a bit of strength and swank to the overall look. In other words, they will let you ooze the feminine dominance all day long as you walk on the streets or enter a coffee shop in fall or winter. You can throw a long coat over your outfit to complete the look.
Tod's Top 5 Chelsea Boots Your Wardrobe Needs Right Now!
What better way to transition into fall clothing than by wearing Tod's Chelsea boots? These fine boots will add a touch of class to different attires.
Tod's Chelsea Boots in Leather- Brown
If you aren't a fan of the extra-shine, this brown leather beauty with semi-shine might just work for you! It has a block heel and leather outer sole for a firm road grip. Have these shoes become your everyday friends!
Tod's Chelsea Boots in Suede
These boots also come with a block heel, but the outer composition differentiates them from the previous item; they come with the most delicate suede material that gives off sophisticated vibes. 
Tod's Chelsea Boots in Leather
Ladies, if leather boots are your thing, go for these stylish black and blocked heel pairs with the new design. You can pair these elegant shoes with any outfit. 
Tod's Ankle Boots in Leather
Bored of the signature Chelsea look? These brown ankle boots come with a tod's buckle and a branded chain accessory. For everyday use, you can take a safe bet on them!
Tod's Light Brown Chelsea Boots in Leather
Are you bored with black and brown? Go a shade lighter and add a timeless touch to your fall look with these leather boots. Whether wearing a blazer, waistcoat, or any street style wear, these boots will add a refined touch to your ensemble!
Liked these boots? Talk to our secret shoppers and make these classy boots part of your fall-winter statement!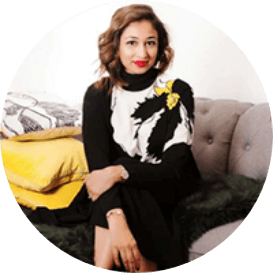 With an MBA and work experience in the financial sector, Bushra brings strong analytical, project management, inter- personal & relationship building skills to the table. With a decade long experience in the fashion industry, she is focused on making Haute Secret Shoppers into a fashion giant whilst building great relationships along the way.
For collaborations, you can reach out to her at bushra.taimur@hautesecretshoppers.com