18 November, 2022
The 3 Musketeers: LV Top Handle Bags That Are Worth Every Penny!
Table of Contents
Are you looking for bags that you can wear anywhere and everywhere? Be it a part of a farmers market or a friends' get-together; LV leather bags are a girl's best friend. From quality to practicality and style, Louis Vuitton undoubtedly checks all the boxes. 
3 Louis Vuitton Picks Of The Season
Many aspects of a Louis Vuitton top-handle bag may charm you, but these picks have got everything you need to sail through the season. 
LV Capucine Bag
The Bella Tote
On My Side PM Tote
Want to know what's unique about these LV top-handle bags and why they have been picked as the chicest picks of the season?
Watch the whole YouTube video for details: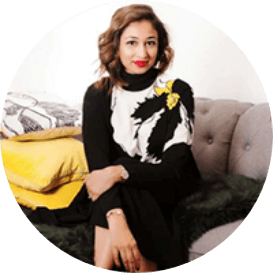 With an MBA and work experience in the financial sector, Bushra brings strong analytical, project management, inter- personal & relationship building skills to the table. With a decade long experience in the fashion industry, she is focused on making Haute Secret Shoppers into a fashion giant whilst building great relationships along the way.
For collaborations, you can reach out to her at bushra.taimur@hautesecretshoppers.com