In our world,
you come first
We're a Personalized Luxury Shopping and Online Styling Service headquartered in the United Kingdom.
Haute Secret Shoppers is a private members' style hub for you, the international fashion elite. We give our members' front row access to the world's most coveted luxury designer brands across clothing, footwear and accessories. Each stylist at our platform is well-equipped to provide a Tailored Shopping experience for our clients, bringing you state-of-the-art luxury shopping solutions at your fingertips.
As our fashion stylist agency grows in London and across different parts of the world, our unwavering commitment as a personalised online styling service stays resolute in making you the center of our brand philosophy. At the heart of everything lies our dedication to sourcing the highest quality pieces for you through our trusted global fashion affiliates, in the fastest and most efficient way possible.
Our all encompassing personal shopper and stylist experience of luxury shopping started with our local London team and has now extended with local personal shoppers based in the USA, UAE, South Korea, Bangladesh, Pakistan and growing daily. With both men and women's personalized stylists scouring the fast paced world of fashion for you, we source and curate pieces according to your palette and liking.
The world of fashion is ever evolving and we feel it is our responsibility as personal shoppers to keep you updated with the latest trends and must-haves. We publish carefully thought-out and curated edits daily to keep you on top of things, 24/7/365
Enter our world, as we take you on the fashion ride of your life!
Source it Right
You want it, we got it. How? Our extensive network of the best international designers and retailers ensures that you have access to what you want, when you want. All authentic, all trusted, all working 24/7 to provide you with a seamless online personalised shopping experience. You can leverage our extensive global network with local offices based in the USA, UK, UAE, Pakistan and Bangladesh, to receive your desired items efficiently and quickly.
Fashion on Speed Dial
Get choices, opinions, styling, fitting & much more help on everything fashion related from our trained and expert men and women personalized stylists and shoppers who know global luxury brands like the back of their hands. We have local shoppers based in USA, UK, UAE, South Korea, Australia, Singapore, Pakistan and Bangladesh. We speak your local language and understand cultural nuances. You can be assured that you are in safe hands with your very own personal shopper who will ensure your entire buying process is managed on your behalf.
Fashion 101
Luxury fashion edits, carefully curated, to keep you on top of trends
We're all about staying ahead in the game. Keeping up with the latest trends, working with the best global fashion retailers, examining craftsmanship and design from every angle – to create the ultimate fashion experience for you, at your fingertips. It is our responsibility to keep you updated with the latest trends and must-haves. We publish carefully thought-out and curated edits daily to keep you on top things, 24/7/365.
Bushra Taimur
Co-Founder/Director
With an MBA and work experience in the financial sector, Bushra brings strong analytical, project management, inter- personal & relationship building skills to the table. She is focused on making Haute Secret Shoppers into a fashion giant whilst building great relationships along the way.
bushra.taimur@hautesecretshoppers.com
Hina Maryyum
Co-Founder
Co-Founder of Haute Secret Shoppers, Hina Maryyum is the driver behind the global brand's management and successful infrastructure. With a keen interest across technology and innovation, Hina is a certified investment management analyst by trade and certified style junkie by nature.
hina.maryyum@hautesecretshoppers.com
A few of our brilliant partners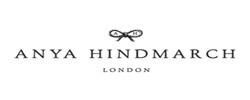 and many more!
To become an affiliate or partner with us, please contact us here
Haute Secret Shoppers is a brand of Secret Shoppers UK LTD and a service provider. We do not donate hold any inventory and all purchases are made upon client request. All purchases made via us are guaranteed as to their authenticity. All items are thoroughly checked for any faults at the time of purchase.
Sustainable Fashion
Rehaute (a sister concern of Haute Secret Shoppers) is a bespoke, socially conscious initiative set about to re-examine the luxury market place from an all new perspective like never before.
We help you resell or repurpose your designer goods bought from us to grant them a new lease and purpose by either reselling or go the extra mile by asking us to sell and donate the proceeds entirely to your choice of charity in the most efficient and effortless manner.
Our business model is deeply rooted in a socially responsible framework in more ways than one, with key focus on luxury longevity and an even better consumer conscience.