06 January, 2023
Which YSL Black Bag Should You Buy? We Recommend Three in 2023!
Table of Contents
While everyone's talking about the YSL Maxi tote, there are some YSL black bags that are not only underrated but, most importantly, have the it-factor going, and we're not just talking about the YSL logo plate.
Why Buy A YSL Black Bag?
Saint Laurent has been around for decades and if we have to pick a few things that let this brand stand out from the rest is their art of blending sophistication and modernity together and having an effortless edge. Their black bags, such as Icare, Loulou, and others, have garnered attention from the fashion community.
We think it's a hit specifically among the minimalists and ones who like a hint of a twist on top of their plain black pick. Moreover, whether it's a casual party or a sophisticated occasion, there's no substitute for an all-around YSL bag in black; it will accompany you everywhere!
3 YSL Bags We Recommend!
Want to know which YSL bags are in-demand right now? Watch the Youtube video from the link below!
Saint Laurent mini Cassandra crossbody bag
Size doesn't matter. But mini bags do. Specifically, Saint Laurent's Cassandra mini crossbody bag in black leather. Everyone welcomes the Queen (of mini accessories). Featuring gold-tone hardware, a round top handle, an adjustable shoulder strap, fold-over cuffs, and a front logo plaque.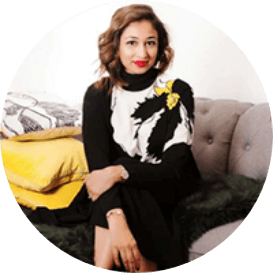 With an MBA and work experience in the financial sector, Bushra brings strong analytical, project management, inter- personal & relationship building skills to the table. With a decade long experience in the fashion industry, she is focused on making Haute Secret Shoppers into a fashion giant whilst building great relationships along the way.
For collaborations, you can reach out to her at bushra.taimur@hautesecretshoppers.com