28 December, 2022
Trend: Wear Leather On Leather Outfit Like A Badass!
Table of Contents
Some of us wait for the whole year to wear luxe winter outfits to look swanky and stylish. Be it looking like Trinity from "The Matrix" or a street-style fashionista that knows the art of incorporating leather in her outfit. However, our favorite at this time of this year is becoming a badass diva by wearing leather-on-leather outfits.
How To Pull Off Leather On Leather In Winter?
Doubling on leather might just be the coolest thing you should try this winter because all our faves are doing it. Take a page out of the book of megastars such as Gigi Hadid, Katie Holmes, Dua Lipa, and Beyonce, and embrace the ultimate leather swank that is want among everyone. There's a reason why even A-listers can't hold back on pulling off their leather game; as soon as the winter winds hit, the celebrities turn on their leather mode.
Our stylists think it's much easier to pull off leather on-leather outfits than selecting one piece that blends right in. And when you give leather more area, chances are you'll be okay in terms of style and ensuring you stay warm and comfortable. You can try the matrix-inspired outfits or become the biker girl with leather on-leather clothes. If you wish to show more skin, try mini-skirts and leather corsets for a goth girl vibe or mix it up and give a dark feminine allure to the lookers. 
Ways To Wear Leather On Leather Outfit 
Are you aiming to amp up your winter looks with leather-on leather outfit? Take a look at these editors' picks!
Msgm Faux Leather Shirt
If you are looking for a chic leather shirt that makes you look classy on the streets and anywhere, this ruched shirt is the way to go!
Msgm Faux Leather Pants
Complete the look with these comfortable leather pants from the house Msgm! It has a gorgeous flare that will look stylish as you walk on the streets.
Perfect Moment Crystal Soft Shell Faux Leather Jumpsuit
Do you fancy jumpsuits? How about a faux leather suit that is extremely comfortable to wear and equally stylish? It's one that you need this winter!
Low Classic Recycled Leather Shirt
An environment-friendly option for fashionistas to take their leather game up a notch and deliver style like a dominant lady. 
Michael Kors Collection Yasmeen Leather Pants
Why wear one leather piece when you can style it with the chicest pants in town? From Michael Kors' highly sought-after collection, these Yasmeen pants will juice up your leather game.
Dolce & Gabbana Cropped Leather Jacket
Whether you're a biker girl or someone who digs leather jackets when they go out on the streets, this D&G beauty will be a life-saver all winter.
Dolce & Gabbana Mini Skirt
When there's a jacket in your closet, you've got a lot of options when you're going all leather in winter. This miniskirt will add a sexy flair to your look, so we highly recommend it!
Balmain Cropped Leather Jacket
From the brand that masters sophistication, we present this versatile leather jacket with gold-colored buttons. 
Balmain High Waist Buttoned Mini Skirt
Balmain and buttons have a classy connection, and we recommend this buttoned miniskirt to complete your look!
Liked these leather-on-leather outfits? Talk to our secret shoppers now and get the best options available!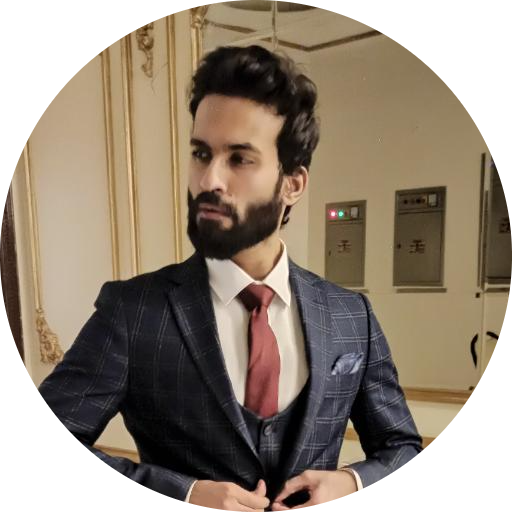 Zeeshan is a content marketer who has worked in different facets of marketing in the past. He now puts on a cape of a fashion content crafter by day and a binge-watcher by night. He doesn't feel awesome about talking about himself as the third person but can be talked into it if need be.
You can reach out to him at zeeshan@secretshoppersuk.com