13 October, 2022
Matrix-inspired Trench Coat Outfits For The Street-style!
Table of Contents
Thanks to the blockbuster hit in 1999, the effect matrix had on people from all walks of life was substantial. Even now, the impact has lasted on fashionistas worldwide, so much so that the brands have started to incorporate long trench coats in their collections. The grungy and semi-gothic black leather matrix coat outfits inspire Gen-Z and millennials owing to their carefree vibe. On this note, let's say hello to the reign of matrix-inspired trench coat outfits.
What Hyped the Matrix Trench Coat Trend This Year?
The long black jacket-styled coats are indeed having a moment as they were displayed by many designers on various occasions. London, Paris, and New York fashion weeks all had put the black blazers in action for a badass look, as the gen-z and Millenials call it. Apart from that, our favorite celebrities like Emily Ratajkowski, Gigi & Bella Hadid, and Hailey Bieber have made a severe case for these chic leather jackets. 
How Can We Pull Off The Matrix Trench Coat Outfits?
Walking outside your house in the daytime, you will see several fashionistas and street-style folks donning sassy coats with black sunglasses. Those coats will probably be grazing the ankles and sometimes paired with smaller sunglasses and black boots. You can do the same and join the matrix-Esque league of fashion while oozing tough-girl vibes. 
Our stylists recommend you wear classic all-black attire and pair your long trench coat with long ankle boots and black sunglasses. You have a choice to either wear a midi-dress below or something else in black that makes you look like a girl mafia boss. 
However, how you style it depends on how you experiment with the pieces making it as versatile as possible, not only for daytime looks but also for nighttime dinner dates. (Yes, they are most definitely appropriate for that!)
Are Trench Coats Waterproof?
That's one question that is being asked by everyone several times. However, we can safely say that trench coats are safe to be used in the rain because they are made with heavy-duty leather that prevents rain from sinking in.
6 Matrix Trench Coat Outfits That Will Roar Style!
Our stylists have rounded up a list of the chicest trench coats that will put you in a realm of the matrix. Let's take a look at them:
Bottega Veneta Leather Trench Coat
Who says the trench coat has to be black always? The true essence of coats lies in their fabric, design, and length. For example, this Bottega leather is long enough to reach your ankles and chic enough to make any street-style rookie drool!
Magda Butrym Leather Coat
Make your street style statement edgier with Magda Butrym's most wanted pick of the season! Make it your go-to streetwear for a high-shine dark brown leather effect!
Dries Van Noten Faux Leather Trench Coat
Anything that comes out of Dries Van Noten has a high fashion impact. This trench coat has everything you need to step out to the street and show your A-game. We love the double-breasted button front and the belt to simultaneously keep you poised and sophisticated.
Alessandra Rich Black Trench Coat
If you're looking for something more edgy and black, ooze the croc-effect on the roads and parties with this new trench coat from Alessandra Rich. With flap details and belted cuffs, it's one of a kind trench coat for the fashionistas!
Saint Laurent Leather Coat
It's hard to pinpoint one thing we love about this sassy coat. It has all the right features, from a double-breasted design to high-quality leather, narrow lapels for a contemporary look, and slit pockets to carry essentials. Who wants it?
Balenciaga Flare Hourglass Midi-coat
As black as they come, it's the coat that will stay timeless even for years to come. It's crafted from the bull's leather and has a high-collar asymmetric cut. Wear it on with black sunglasses and ooze the matrix vibes for real!
Liked any one of these matrix trench coats? Talk to our secret stylists for a personalized shopping experience!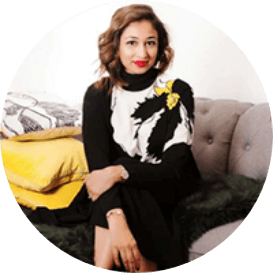 With an MBA and work experience in the financial sector, Bushra brings strong analytical, project management, inter- personal & relationship building skills to the table. With a decade long experience in the fashion industry, she is focused on making Haute Secret Shoppers into a fashion giant whilst building great relationships along the way.
For collaborations, you can reach out to her at bushra.taimur@hautesecretshoppers.com