05 September, 2022
Trending: Emma D'arcy's Oversized Outfits in House of The Dragon Premieres
Table of Contents
Many GOT fans were wondering when House of The Dragon would come out. Now that the veils are lifted, few characters have been in the fashion limelight. For instance, Emma D'arcy's latest oversized fashion statement has become the talk of the town, and netizens are going crazy over her dark and exciting look. 
What role does Emma Darcy play in the Game of Thrones Prequel?
From the Targaryen bloodline, Emma starred as princess Rhaenyra Targaryen with a powerful performance in the second episode of House of The Dragon. It's too soon to say anything at this point, but for those who have seen the episode and pre-released images, one thing is for sure; Emma is out there making every look work, whether it's for her character Rhaenyra Targaryen or the House of Dragon's premiere look. 
Oversized Outfits For Emma D'arcy's Look!
To promote the House of The Dragon, Emma Darcy stepped out on several occasions with oversized outfits, and everyone loved it. Let's take a look at how she did it.
An oversized Blazer Outfit + Turtleneck is Emma D'arcy's Go-to Look!
Her unique statement has caught our attention as she comes out on the red carpet of the World premier at the Academy Museum of Motion Pictures with an oversized blazer dress and a touch of goth. It's making us go back and watch the whole GOT series so that we can enjoy her performance in the prequel with complete joy. How about you wear the same look and embrace Emma D'arcy's Targaryen aura?
Dolce & Gabbana's Cashmere and Silk Turtleneck Sweater
If you like look 1, we suggest you start with the turtleneck sweater that comes in a fine knit and silk that's easy to style with your blazer. 
Loulou Studio Donau Double-breasted Wool Blazer
Do it the Emma D'arcy way and layer a wool blazer over your dark turtle neck. One that we're talking about comes in double-breasted style and has an oversized silhouette that gives a large frame to your body. 
VETEMENTS x New Rock Leather Platform Sneakers
Finish off your sassy look with these chunky platform sneakers that come in black. We love the leather top and the metal hardware accentuating these shoes' whole look. 
Look 2: Oversized Shirt Outfit
Here's another look of D'arcy that we've been obsessed with ever since we saw her on the red carpet premiere. She drips herself in the gold and wears an oversized shirt with leather pants. If that isn't daring, we don't know what is!
Bottega Veneta Oversized Cotton Shirt
Start the second look with this striped cotton shirt with a loose and oversized silhouette. What's fascinating about this shirt is that it's made from lightweight cotton that layers nicely on your skin.
Ganni Knitted Mohair Blend Vest
Get this vest larger than your body to make the D'arcy look work as you pair it with the oversized shirt. The pairing will ooze the House of The Dragon vibes for sure!
Gucci High-rise Leather Straight Pants
For a perfect fall look, there are no chicer pants that will go perfectly with the pieces mentioned above. Make them yours!
Want to pull off Emma Darcy's House of the Dragon look? Talk to our secret shoppers and avail a personalized shopping experience to meet your needs!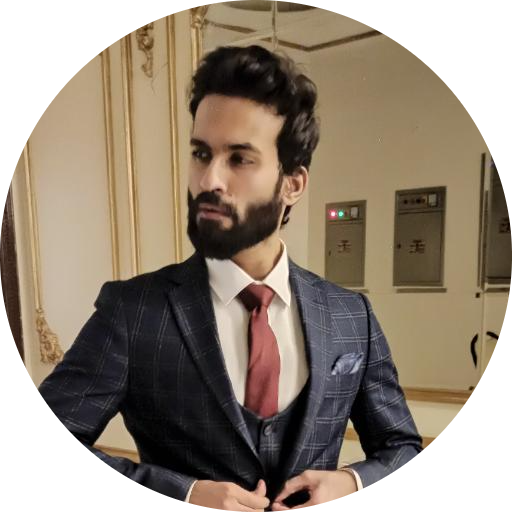 Zeeshan is a content marketer who has worked in different facets of marketing in the past. He now puts on a cape of a fashion content crafter by day and a binge-watcher by night. He doesn't feel awesome about talking about himself as the third person but can be talked into it if need be.
You can reach out to him at zeeshan@secretshoppersuk.com