17 March, 2023
HSS x Marzook: Exclusive Conversation About The Latest Collection!
Join us for an exclusive behind-the-scenes conversation with the talented team behind HSS x Marzook! In this revealing Q&A, we dive deep into the world of luxury fashion and design, exploring the inspirations, insights, and stories behind the iconic brand.
From their early beginnings to their rise to international fame, Brother & sister duo from Marzook shares their journey and secrets to success. Learn about their design process & get an insider's look at their latest FW23 collection.
Don't miss out on this engaging and inspiring discussion!
Watch the full interview from below!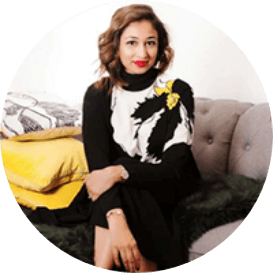 With an MBA and work experience in the financial sector, Bushra brings strong analytical, project management, inter- personal & relationship building skills to the table. With a decade long experience in the fashion industry, she is focused on making Haute Secret Shoppers into a fashion giant whilst building great relationships along the way.
For collaborations, you can reach out to her at bushra.taimur@hautesecretshoppers.com