18 August, 2022
The Iconic Chanel Vanity Bag is Our New Obsession!
Table of Contents
A convenient and iconic bag from the house, Chanel graces the fashion world, and it has become the fashionista's fave! What's so charming about the Chanel vanity bag? It possesses the house's elegance and a quilted charm.
Vanity Bag is an Investment Staple!
If you're looking for a bag that lasts over a decade or even a lifetime, you're in the right place to explore a bag that offers you longevity!
Want to find out more? Watch the full video!
VANITY WITH CHAIN Lambskin
Shiny Lambskin & Gold-Tone Metal
Black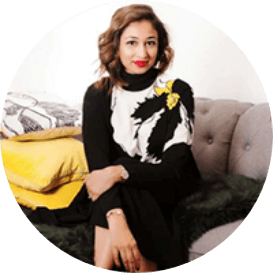 With an MBA and work experience in the financial sector, Bushra brings strong analytical, project management, inter- personal & relationship building skills to the table. With a decade long experience in the fashion industry, she is focused on making Haute Secret Shoppers into a fashion giant whilst building great relationships along the way.
For collaborations, you can reach out to her at bushra.taimur@hautesecretshoppers.com