12 September, 2022
Why is Waistcoat Vest the Season's Most Underrated Trend?
Table of Contents
As we transition to fall outfits, a trend that still lives rent-free in our hearts has something to do with sartorial living. Yes, we're talking about the all-season waistcoat trend. As we scroll through the social media feeds, we find several influencers bringing their A-game with a waistcoat vest.
How to Wear Women's Waistcoat Vest?
Gone are the days when only grand-dads used to wear vests. Now, times have changed and you will see women pulling off the versatile waistcoat vests in several ways. For instance, we have Alexa Chung and other influencers that have shown us how to carry a waistcoat in style even though it's not the most hyped-up trend of this year.
The above image shows our favorite influencer wearing a cream-colored outfit with dress shorts and we love it. To top it off, she has contrasted her neutral-colored outfit with black sandals. What do you think of her look?
Considering the versatility and potential of this sartorial trend, we won't be surprised if you see more people wearing vests on roads and on semi-formal occasions.
5 Ways to Style Your Waistcoat Vest
Indeed there are several ways to make sure your vest game is on point but to make it easier for you, our expert editors have rummaged through the stock to pull out these versatile picks that will allow you different styling options. Let's take a look at them:
Co V-neck Vest 
If a sartorial style is your thing, this v-neck waist will prove to be a permanent fixture in your wardrobe whether it's summer or fall. It comes with a lustrous white design and a tailored cut which is ideal for a clean fall look.
Co Wide Leg Pants
Your vest suit is incomplete without the coordinating pants. This one is cut from the same cloth and offers absolute comfort as you sit, stand, or walk. Make a pairing with the matching vest and ooze sophistication.
Margot Sleeveless Blazer by Rag & Bone
If you're a lover of bold and pink outfits, this blazer will do the trick as it comes with a loose fit and a breathable fabric. For fall, it can also be styled with different tops.
Ava Vest by EB Denim
If your wardrobe is missing a denim outfit, this Ava vest is going to make your statements look super chic especially when you step outside on the streets.
Amika Vest by Veronica Beard
Why wear a beige-colored vest this fall? Well, this versatile vest will allow you many options to make different outfit pairings and any outfit you make will look elegant. Want it?
Saint Laurent Leather Vest
Having a leather vest in your closet instantly makes you cooler than most people; that alone is why you buy this premium vest. It's made from the finest calf leather and can be paired with denim and matching denim pants.
Dolce & Gabbana Twill Vest
A vest that brings out the best in you is here! It's your go-to vest whether you want to step outside or meet friends over the weekend. You can even walk your dog on the streets with this stylish twill vest.
Fendi O'clock Wool and Silk Vest
If you're a minimalist woman, you might want to try out this white and silky fendilicious beauty that can be paired with your black pants and instantly bring the style queen out of you.
Gucci Velvet and Satin Vest
Make your velvet dreams come true with this GG vest that caters perfectly to your sartorial suiting needs. You can even write it over your button-down shirt with a tie and pants to make the best out of your look.
Liked these ways to take up your waistcoat game to a new level? Talk to our expert shoppers and avail a VIP shopping experience to meet your fall suiting needs!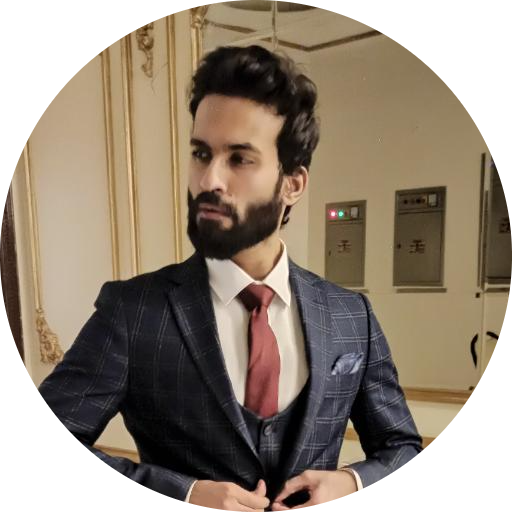 Zeeshan is a content marketer who has worked in different facets of marketing in the past. He now puts on a cape of a fashion content crafter by day and a binge-watcher by night. He doesn't feel awesome about talking about himself as the third person but can be talked into it if need be.
You can reach out to him at zeeshan@secretshoppersuk.com