05 October, 2022
The Curious Case of Balenciaga City Bag: A Complete Review
Table of Contents
Many bags will catch your eye, but it takes a timeless classic to make you stare and drool at it. The curious case of the Balenciaga city bag is indeed a very haute one for a good reason. It was released two decades ago and has seen generations come and go and fashion evolving after every period. However, the city bag of Balenciaga never lost its charm. This year the quintessence of this timeless bag is realized by everyone, everywhere.

Credits: NYLON
The Big Balenciaga Dilemma!
We all know that the city bag comes in different colors and sizes. While it may offer a myriad of options to choose your favorite, for some fashionistas, it can be daunting to select one. For instance, in the currently available lot of Balenciaga City bags, there is the neo-classic, classic city, and one of the most popular Balenciaga La Cagole City bags. If you have made up your mind about the city bags, choosing one of them can be challenging. Therefore, it is recommended that you consult with an expert shopper or a stylist who can provide you with a personalized shopping experience. Haute Secret Shoppers has a fantastic team of seasoned style experts who can help you solve such bag stumpers.
Why are Balenciaga City Bags so Popular in 2022?
It all dates back to 2001 when it-girls of the Y2K era donned the city bags with full throttle. Balenciaga's chic bags were at the heart of every fashionista from Kate Olsen to Nicole Richie. So, that's when the city bags' ripple effect took every fashion freak by the waves of their city glory. Lucky for the lovers of this bag, the resurgence has taken place this year with fresher and more eye-catching options.
What does Balenciaga City Bag Offer?
From practicality to style, it is no surprise that city bags are a perfect choice for anyone who wants a bag that can be carried for any occasion, be it to amp up the street-style game or tour the farmers market. Here are some of the highlights of the bag:
The Balenciaga City bag comes in many different colors and designs. For instance, the neo-classic comes in 9 colors. (A Lot of options, eh?)
They are primarily sturdy looking with grained, croc, embossed or metallic calfskin leather.
These bags are available in classic hardware structures and more contemporary alterations.
You will find several options if someone wants a mini version of them.
Their size can vary depending on the version. From (4.5 x 2.9 x 1.9) to (21. X 113.3 x 9.4), your favorite bag can have approximately such dimensions.
They come with two top handles, which makes it easy for you to grip the bag
An Unbiased Review: Why We Love Balenciaga City Bag
Some of the bags we have seen had chic-looking hardware on the outside, making them a prized possession. Many loved its pyramid-looking new shape except for the few who preferred the vintage classics. For those who have a knack for collecting vintage versions, you can talk to stylists from the Rehaute and get your bag's needs met.
Takeaways
It won't be easy for people to pickpocket, with the secure zips, compartments, and of course, the fastening feature.
An extremely lightweight functional bag that can be used day and night.
It offers absolute versatility since you can turn it into a crossbody bag and have that city vibe going on.
Bags with a grained calfskin will not get easily scratched, so you won't have to worry about wear and tear.
Price of Balenciaga City Bag
Of course, the prices vary depending on the design, material size, and the collection it belongs to. However, be sure to expect any city bag to be way over $1000, and that number shouldn't surprise you because these bags are considered high-sought-after items. And that is for the mini-city bags; the price for the larger ones will be around $2000. New arrivals will be a little more expensive than the previous editions.
4 Balenciaga City Bags We Recommend!
Our stylists have looked into the finest picks and boiled them down to the following:
Balenciaga Neo-cagole City Bag
Thanks to the mastery of the Italian artisans, this black leather beauty oozes the city vibes with multiple pockets and spacious compartments to keep all your essentials safe and sound. 
Balenciaga Neo-cagole City Bag with Graffiti Print
Say no more if you like a bit of city life maximalism on your favorite bag piece! This excellent bag from Balenciaga will ensure you are all set to live in the city.
Balenciaga Neo-classic City Tote Bag
Add a modern twist to your look with this neo-classic tote! Keep all your accessories and essentials in this haute beauty!
Balenciaga Mini-neo Classic Bag
Orange is the new black has been the talk of the town lately, and it seems Balenciaga understood the assignment very well. This one comes in geranium orange, one of those 'out there' bags that will boost your mood with a dose of dopamine.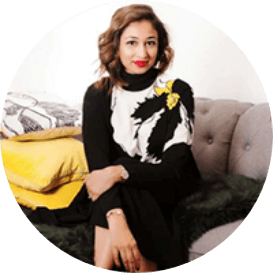 With an MBA and work experience in the financial sector, Bushra brings strong analytical, project management, inter- personal & relationship building skills to the table. With a decade long experience in the fashion industry, she is focused on making Haute Secret Shoppers into a fashion giant whilst building great relationships along the way.
For collaborations, you can reach out to her at bushra.taimur@hautesecretshoppers.com