22 September, 2021
Trends We're Leaving Behind For Fall/Winter '21 & What's On Our Shopping List
Are you still seeing chunky chain bags everywhere? Well, it's been about two years since they became hot, and many high street brands will keep producing them for the masses.
But, if you're a true blue fashionista and want to stay up-to-date with the current trends, or should we say be a trendsetter, it's time to ditch the old and get on with the new. By old, we mean the tie dye fad that thankfully isn't coming to Fall. Or the raffia bags. Or the sweatpants.
It's time to look ahead, and we're sharing some fabulous trends to make it big this season. On our radar are the up-and-comers from the Matches Fashion Innovators campaign. Their passion is reflected in their hard work, and we'll share some fabulous pieces you can shop from them below. The program allows them to be paired with established designers and have a conversation where they can learn from the maestros. We've selected pieces from their collections that uniquely represent the new season trends. We love geometric prints and brands choosing color-blocking with an alternative color palette that isn't mainstream. There's more in the mix that you can explore and shop for the truly unique pieces we've curated for you at the end of the blog. Let's get right into what we're leaving behind and what we're rooting for!
Leaving Behind: Floral Prints
Looking To Shop: Geometric Prints
We've already blogged about how geometric prints will rule your new season wardrobe. We saw them on the Fall and Pre-Fall runways, and the time has come to invest in some fun pieces. We love the geometric canvas dress by Charles Jeffrey that divides the dress vertically into two colors and patterns. He is part of the Matches Fashion innovators series, where he, alongwith other young and emerging designers, will be paired with industry veterans to learn from and converse with. There's also a vibing and vibrant pink jersey skirt by Kevin Germanier that features beaded panels of striking blue, pink and green. It comes with a matching blazer. This "suit" is all kinds of playful and reminds us of something Elle Woods from Legally Blonde would wear. Get just one piece or the pair; it's a total knockout. Sorry florals and paisleys, this round goes to geometric prints, and we can't wait to get the look going! (Image 37)
Leaving Behind: Sweats & Tracksuits
Looking To Shop: Sparkly Pieces
It's all about going OTT. Nothing is too much to play with sequins and sparkle this season. We have a great piece by Halpern that you can bet will be a hit around the holidays. It's a multi-colored, high-neck dress covered in sequins. The sleeves are fluted, as is the mini hem, and you can add some knee-high boots for a night out or your favorite Amina Muaddi's to keep it shiny head to toe! Another favorite from Halpern is their geometric print sequined jumpsuit. We suggest opening the links below and watching the videos of these pieces being worn to honestly give you an idea of how gorgeous they will look! We're leaving you with these extraordinary designs by some seriously talented people. Don't forget to read their conversations with established designers like Versace, Thom Browne, Jil Sander, Balmain, and many more. For now, show these innovators some love by shopping their hot pieces below x (image 38)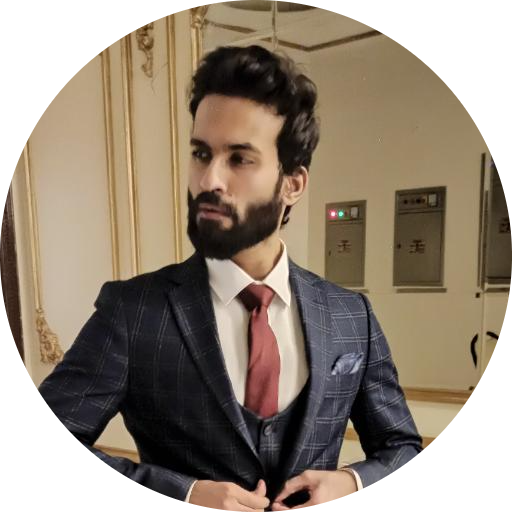 Zeeshan is a content marketer who has worked in different facets of marketing in the past. He now puts on a cape of a fashion content crafter by day and a binge-watcher by night. He doesn't feel awesome about talking about himself as the third person but can be talked into it if need be.
You can reach out to him at zeeshan@secretshoppersuk.com