13 September, 2021
The Scales Are Tipping In Favour Of Geometric Prints for F/W '21
New season fashion trends keep popping up and we're having a hard time filtering the ones that will work from those that offer nothing new.
We're loving the geometric print tide that was a part of Fall '21 runways and and is now part of our favourite lifestyle magazines and the Instagram influencer landscape. You must've seen some unique pieces showing up on your feeds too. Geometric prints can really make a bold statement. They aren't designed to blend in, rather standout and make a mark.

For this reason, you can take one good design that works for you and style it up many ways. It will work like a charm in every setting. Make them peek through by adding layering on top, wear them as they are without adding strong accessories or pair them with some solid monochromes. We guarantee that geometric print pieces won't disappoint!
While going through the whole gamut of geometric prints available to shop, we picked out the ones linked below as we believe they're made to leave an impact! The Dolce & Gabbana Carretto pants are anything but simple and forgettable. They are wide legged with all over print in the houses' Carretto line that was inspired by traditional Sicilian prints. You can add a black monochrome top to just let the pants shine or add a vibrant top/accesories to keep things bold all over. They're definitely worth the investment. Another strong piece to make an entrance in is the Bottega Veneta geometric print dress we've linked at the end of this blog. It's a silk dress that has a black & white print all over with bold lines breaking up the print and making it more structured. This is one of those "She-Means-Business" pieces where adding a pair of black Louboutins and a smart bag will complete the look. If you're feeling adventurous, go with neon accessories. This is the find that will set you apart from the rest!
Geometric prints aren't a new trend. We've seen them on the runways before but this fall we're truly inspired by all the styling options our influencers are throwing at us. They certainly make it look like an easy trend to follow. We're here to research and find for you the right designer pieces that will light up your feeds and social scene alike. A bright and playful piece we just can't stop thinking about is from Rixo. It features the harlequin pattern in bright colors and a collar that lends a more smart look. It's a cool piece that will add a burst of color between the fall neutrals. Thinking of something a little on the simple side? Check the Valentino cami in red & white that is a good piece to add layering too or just do a solo run in. It's an archival monogram print of the house that has been reprised and is a clean & modern design. Have any of these pieces convinced you to try out the geometric prints trend? If not, check out more below. Happy shopping x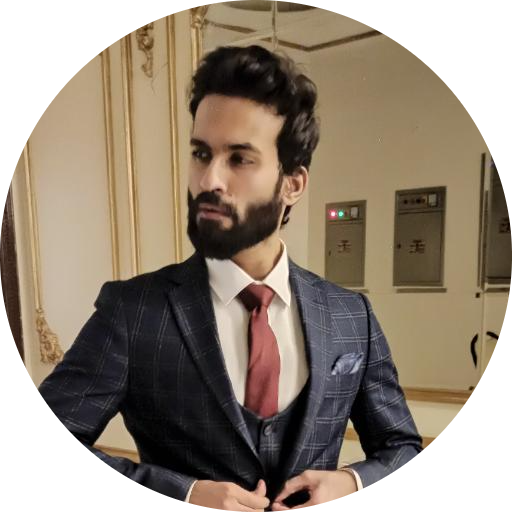 Zeeshan is a content marketer who has worked in different facets of marketing in the past. He now puts on a cape of a fashion content crafter by day and a binge-watcher by night. He doesn't feel awesome about talking about himself as the third person but can be talked into it if need be.
You can reach out to him at zeeshan@secretshoppersuk.com