20 July, 2022
5 Designer Crochet Bags to Embrace the Craftcore Fashion!
Table of Contents
What bag trend works for weekend parties and beachside strolls? It's a designer crochet bag that's lightweight, easy to pick, and sometimes vibrant. After the coastal grandmother trend, here's another grandma trend that lets you embrace the craft core aesthetic.
How Celebrities and Influencers are Bringing Craftcore Fashion to Life!
Crochets have been around for a long time, and celebrities like Dua Lipa and Hailey Bieber have been obsessed with adding an element of crochet (bags, hats, or bralettes) to their outfits to look adorably beautiful. This time, craft core fashion is embraced through beachy cute crochet bags by everyone, be it influencers or celebrities.
Craftcore or Grandma-core- We love it!
When we say grandma core, we don't necessarily mean only your old folks can make this crochet trend rock. It's an aesthetic trend that anyone can embrace, given you know how to carry them. For instance, you can't wear them to your disco ball parties, but you can bring these arm candies with you at beach parties or weekend get-togethers in the summer. What we adore about this trend isn't just the light as feather fabric; some crocheted handbags bring out the y2k vibes and, at times, bohemian depending on what kind of statement you want to make.
5 Designer Crochet Handbags to Pull off Craftcore Fashion!
JW Anderson Striped Crochet Shopper
Want to feel easy-breezy this summer along with a fun twist? Get these adorable shopper bags and let your crochet dream come true.
Dolce & Gabbana 3.5 Crochet Shoulder Bag
A contemporary summer crocheted bag that Italian artisans craft, but that's not the unique thing about this beauty! It's made with the lightest fabric that's easy to carry in summer!
Chloe Edith Mini Crochet and Leather Tote
If you are a lover of knits and crochets, this leather tote would be right up your alley because it comes with cashmere fabric and colors that are worthy of drool this season.
Valentino Garavani Roman Stud Large Crochet Shoulder Bag
Can't decide what to carry with you on your next trip to Ibiza? Take this with you and disguise it as a party-perfect bag with your LBD.
Stella McCartney Falabella Cotton Crocheted Shoulder Bag
Easy to carry and a bag that looks sexy with your beach dress, this Stella McCartney beauty will keep all your essentials for your next beachy endeavor!
Saint Laurent Crochet Raffia Tote Bag
Are you even traveling if you're not carrying a crochet raffia tote bag and a bucket hat? Make this tote your travel must-have!
Want more crocheted shoulder bags? Talk to our secret shoppers and avail a VIP service to meet your personalized craft core fashion needs!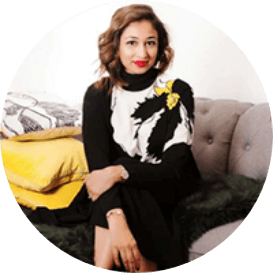 With an MBA and work experience in the financial sector, Bushra brings strong analytical, project management, inter- personal & relationship building skills to the table. With a decade long experience in the fashion industry, she is focused on making Haute Secret Shoppers into a fashion giant whilst building great relationships along the way.
For collaborations, you can reach out to her at bushra.taimur@hautesecretshoppers.com