12 January, 2022
Y2K Dressing Explained and Why you should know about it!
Table of Contents
Do you miss the mid 90's- the booming era of dot com? You are not the only one! Y2K fashion is another thing we absolutely miss from that era and there have been occasions when we were aching to rock the clothing from 'Bring it on' and 'Legally Blonde' looks but couldn't because it takes tens of years for a trend to come back.
Why should you care about this chick-flick trend now? Because it's coming back with a bang except this time it's slightly more futuristic. Also, let's admit, we all know it was bound to come back in style sooner or later; it was just a matter of 'when'.
Britney Spears was our girl in action when it comes to pulling off Y2K aesthetics with utmost perfection. The other golden girls who nailed this retro trend were none other than Carrie Bradshaw from Sex and the City and the Bratz Dolls. Biggest influences? Our bet is 'Mean Girls' and 'Gossip Girls'. But for this time around, our leading lady is Hailey Bieber who seems to have a knack for this pop culture trend. (And we love it!)
Our expert shoppers have rounded up a list for you all fashionistas to get up and be the diva from the mid 90's and 2000's. Let's see what we've got!
Do Do Bar Or's Gabrielle HW Metallic Knit
If we have to pick a one word for this dress, it would be 'Futuristic' and that with a high-key statement. There is a reason why this retro beauty has been picked by our stylists; it has got the perfect dose of dazzle and a rainbow sparkle to set a fire anywhere you go!
Alexander McQueen Floral Print Flared Dress
McQueens are definitely second line is bringing the best of all our floral dresses this season; this flared dress has been designed for a delicate yet refreshing look. Secondly, the brand has always been exceptional with their contrast game and this time they have taken it a notch up with the floral fix.
Balmain Tweed Top Crop
Let's all hail Balmain for a fine piece of work with this tweed crop. Who would have thought a twist of contemporary on a tweed is possible in such a spectacular fashion. They definitely have set a bar for other brands when it comes to mixing up multiple retro elements for a perfect Y2K look!
Adidas X Jeremy Scott Velour Skirt
Here it comes; the mean girl look 2.0! We all knew you were waiting for something bold and bright to fill your fashion ache. This solar yellow skirt will bring the right energy to your look and can be paired with your favourite white or matching tops. WANT?
Adidas X Jeremy Scott Velour Crop Top
Aiming for a coordinated look? This crop top has been cut from the same cloth and is here to tune up your matching attire!
Fendi Baguette Textured Logo Bag
Doesn't this bag remind you of a celebrity from a Y2K era? Yes, we're referring to our fav Carrie Bradshaw from 'Sex and the City'. Her famous line, "This is not a bag, it's a baguette" created a storm on social media and everyone went mad for this purple retro bag. We all want it!
Valentino Lace Panel Cropped T Shirt
Valentino's sense of instilling romanticism in their intricate pieces is unparalleled and is second to none; which is why this cropped t-shirt makes a cut in this fine list. It features Italian art in black over white colored t-shirts. A must have when you're going for a casual yet retro look!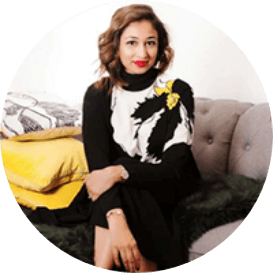 With an MBA and work experience in the financial sector, Bushra brings strong analytical, project management, inter- personal & relationship building skills to the table. With a decade long experience in the fashion industry, she is focused on making Haute Secret Shoppers into a fashion giant whilst building great relationships along the way.
For collaborations, you can reach out to her at bushra.taimur@hautesecretshoppers.com