10 September, 2021
Day Time Glam – Yay or Nay? Help Us Vote for This 2021 Fashion Trend
Glamour is a term synonymous with glossy lips, sequins, big blowouts and J Lo. All for a good reason because glamming up is a look/style/genre that is every woman's favourite part of dressing up. Yes, on most days tied up hair and sunblock are the only things we can manage to get out of the house in but maybe that's why glamour has such a charm.

It takes time to create a glamourous look and more importantly, you need an occasion to glam up to! The former still takes hours but the latter has been taken care of in 2021. Our insta feeds and favourite e-mags are filled with models and bloggers supporting day time glam. Be it sequined trousers or embellished dresses, there are no hang ups and everything goes. It's almost like someone asked us our fashion fantasy and came up with this trend. I mean, think about it, you wake up, put on a sequined dress and head out the door into the streets like they're your personal runways. It would certainly feel that way being decked up in the morning! We're still on the fence about it but after having a look at some gorgeous designer pieces and getting inspired by our favourite influencers, we think this is a look we can pull off! If you're with us, scroll to the end of the blog to shop some glamorous pieces for the day. Hear us out if you're still making up your mind.
We're pretty sure just looking at these Dries Van Noten sequined pants most of you are ready to try the day time glam look! They were the turning point for us too. Wide-legged pants, covered in ice blue sequins that will shimmer and gleam as you walk to a lunch? tea? breakfast with the gang? Hell yes! Add a color-blocking knit top or keep it monotone with an ice blue top, this piece is a hero. We've also got something subtle for those who want to wake up feeling like a princess but not quite sure if they can pull off sequined pants. Bapy by a Bathing Ape has a blushing neutral knit sweater that features pearls and embellishment across the front which is great for the new season. It's not too out there but perfectly encapsulates the day time glam vibe.
There's no rule that your whole outfit has to be covered in embellishment. You can pair a sharp piece with a subtle one to balance the whole appearance. As a more soft glam piece, we love the Halpern poplin top that features embellished straps. They totally lift and an otherwise simple poplin shirt. The embellished straps are knotted at the front and go steep down the back which makes this a chic piece. What are your thoughts? Would you give daytime glam a shot? Or is it one of those trends that you would rather sit out? We think having a look below at these dreamy pieces will definitely tilt your heart in favour of the trend. Happy shopping x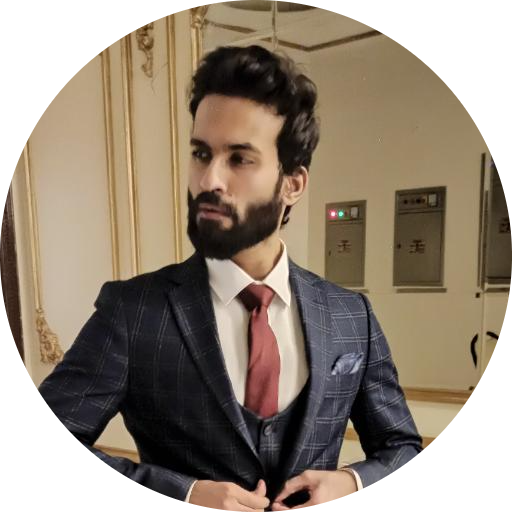 Zeeshan is a content marketer who has worked in different facets of marketing in the past. He now puts on a cape of a fashion content crafter by day and a binge-watcher by night. He doesn't feel awesome about talking about himself as the third person but can be talked into it if need be.
You can reach out to him at zeeshan@secretshoppersuk.com