10 August, 2022
5 Best-selling Coach Bags that are Made for Everyday Use!
Table of Contents
The Coach bags have been around for quite some time with their timeless designs that come in different colors and sizes. But how did they become an instant hit back in 1940? Apart from being way ahead of their time, the credit goes to the supreme artisans that coach hires to craft premium leather into stylish coach bags for daily purposes. 
What Does a Coach Bag Offer for Daily Use?
People considering buying a good coach bag would want to know what's in it for them. Although these supple bags are priced reasonably compared to some of the holy trinity of fashion brands, it's still an investment for people who cannot afford Birkins or Kelly's. Coach bags come with premium leather that is on par with one of the best bag makers in the business. Moreover, they offer different variations for your style statements;
For example, if someone is looking to make a minimalistic statement, a Tabby bag would be handy. Similarly, opulent-looking willow bags will do justice to your exquisite outdoor looks for an equestrian information. For these reasons, we think Coach Bags are ideal for everyday use; no matter what the occasion, there's a bag ready for that.
Coach Bags for Everyday Use
If you're looking for the best coach bags for day-to-day use, here are some of the bags that nicely blend in with your daily fashion.
Willow Saddle Bag
For an equestrian way of life, there's no bag superior to this willow in terms of functionality, style, and space. On top of that, this variation comes with a pebble design and signature locks to keep your essentials safe.
Tabby Shoulder Bag 26
Are you in the mood for a black bag that can be used for daily outings? Make this Tabby bag your go-to staple for casual hangouts. Apart from having an iconic touch, this black bag can be worn as a crossbody bag.
Scout Hobo in Pebble Leather
This scout hobo beauty keeps the hobo fashion alive with a charming design and chocolate brown color! What makes it useful for daily use? The pockets that provide easy access to your essentials make it one resourceful bag.
Lora Carryall Canvas in Signature 30
We love this gorgeous canvas bag that is versatile, practical, and, most importantly, made for every occasion. You can carry this one with any outfit!
Willow Tote in Colorblock
Another interpretation of willow takes the idea of carrying all to a new level, which is why it is our fave. It checks all the boxes of style, practicality, and versatility. 
Did not find what you were looking for? Talk to our secret shoppers and avail of great offers on the best coach bags for everyday use!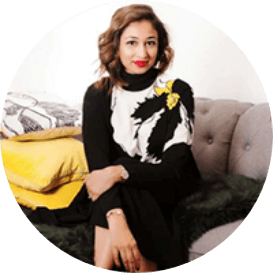 With an MBA and work experience in the financial sector, Bushra brings strong analytical, project management, inter- personal & relationship building skills to the table. With a decade long experience in the fashion industry, she is focused on making Haute Secret Shoppers into a fashion giant whilst building great relationships along the way.
For collaborations, you can reach out to her at bushra.taimur@hautesecretshoppers.com