18 July, 2022
Jennifer Lopez and Her Love for Coach Bags is Real!
Table of Contents
There are many fashionistas who are known for their bold and brazen looks, And then there's Jennifer Lopez. She is a golden girl that sets trends just by wearing things that she loves. For instance, ever since she has collaborated with a coach, the sales of coach bags have significantly soared. Of course, the credit also goes to the Coach product and design teams who tirelessly work to feature a hit product that sells like hot cakes.
Why Do People Love Coach Bags?
Regarding all the luxury brands, Coach might not be as high-end as Chanel or Hermes, but they boast premium leather quality with a beautiful finish. On top of that, the bags come with a contemporary design that Gen-Z and Millennials love. Thanks to the innovative designs, the Coach fandom is increasing daily. It's not just the people obsessed with Coach bags; celebrities like Jlo, Chloe Moretz, Vanessa Hudgens, and Miley Cyrus are a few celebrities who were seen donning these it-bags. Jennifer Lopez dedicated her time and effort to collaborating with Coach to feature some of the cool coach bags.
3 Times Jennifer Lopez was Spotted with Coach Bags!
Although Jlo has been Coach's face for quite some time, we've picked a few of our favorite moments where she nailed the look with super chic Coach bags!
5 Bags That Will Make You Feel Like Jlo on Her Hay Day!
If you're looking for pieces that will prove to be the best investment you'll make this year, then buying these coach bags is the answer!
Pillow Tabby Shoulder Coach Bag 18
Supple and pink, this tabby shoulder bag has everything you need to pull off a monochrome look! With a structured silhouette and a vintage design, you can carry this beauty by hand or have it on your arm. 
Madison Shoulder bag with Quilting by Coach
If you blend modern with timeless, this madison shoulder bag is born! The best aspect of this bag is its design which is ideal for every occasion. Make this bag your summer partner or, better, a partner for life!
Pillow Tabby Shoulder Bag 26 by Coach
Do you want to live in pastel glory? You're on! Featuring soft and premium leather, this eye candy comes with a fresh take in pastel blue. On top of that, it is approved by Jlo. What more do you want?
Dinky 18 with Quilting by Coach
If you're a pink tea lover, this dinky bag will give you the much-needed glam you need! What makes this bag so unique? The authentic New York Heritage designs inspired this coach bag. Make this your go-to bag this year!
Pillow Madison Shoulder Bag 18 by Coach
Are you looking for something soft that feels like a cushion when you hold it? Say no more! This pillow madison bag will offer just the right amount of softness you want to think on your hectic day!
Liked any Coach bags? Speak to our personal shoppers and have your tailored needs met!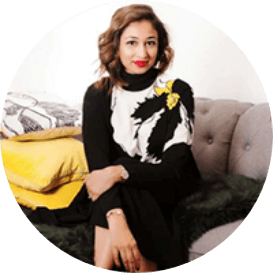 With an MBA and work experience in the financial sector, Bushra brings strong analytical, project management, inter- personal & relationship building skills to the table. With a decade long experience in the fashion industry, she is focused on making Haute Secret Shoppers into a fashion giant whilst building great relationships along the way.
For collaborations, you can reach out to her at bushra.taimur@hautesecretshoppers.com