01 August, 2022
Blazer with Bra Outfit is Redefining Heat-wave Dressing!
Table of Contents
It is no surprise that scorching heat is spreading across continents and putting us all in style stumpers. With the constant rise in temperatures, how do we keep up with the dynamic fashion world? No wonder most of you are just into Pj's these days since there aren't many choices you can play with. But wait! As the heat reaches different corners of the world, this new trend does the same. In all honesty, Vogue was the first to notice this trend, and when our experts jumped into the pool of trends, they also pulled out this hot and new trend that is dreamy, sophisticated, and oozes the right kind of workaholic vibes.
What is this Heatwave Dressing all about?
Well, one thing is for sure, it's not just about carrying a blazer with a bra outfit; after looking at some of the mega stars, we can safely say it's more than that. In simple words, it's like our previous fave bralette trend but with an addition of blazers and lingerie and see-through bras. Even if you don't want to rock trousers, you can wear a bra and jeans outfit and throw on a blazer if need be. You can even wear your favorite sheer bras and put on an oversized blazer as Hailey Bieber did in one of her posts on Instagram. And voila! You're good to go.
Which celebrities have Pulled off Blazer with Bra Outfit?
We can think of several celebrities and social media influencers who nailed this trend.
Victoria Beckham's Favorite Look at Jacquemus Set
Leading from the front, our posh spice gal Victoria Beckham has been spotted on the set of Jacquemus this season as she boasts a sexy black bralette look pulled off with a blazer. Her all-black statement seemed rocking on social media, and fans gaga over her new attire. Here's what was happening on the set:
Hailey Bieber's Night Luxe Look
We love how Hailey Baldwin Bieber effortlessly pulls off the hot and fiery trends like it's nothing. Netizens on Instagram think she has done justice to the look.
Make Blazer and Bra Outfit Trend with These Pieces!
You can choose from several looks; you can either make an all-black goth-like statement or play with neutral or bolder colors.
Dolce & Gabbana Lace Bralette
This sexy lace-bralette isn't only for the night look, but if someone wants to be the daytime goth from mystic falls, this Dolce & Gabbana treat can get you the hot goth look you're aiming for! Throw on a black blazer and heels to complete the look!
Eda Cashmere Bralette
Here's another black bralette, but this one has a distinct style that can be carried nicely with a cardigan or a blazer. It comes with a cashmere fabric that feels soft and smooth on your skin. Like it?
Brunello Cucinelli Cotton Blazer
Complete your nighttime look like Hailey Bieber with this black cotton blazer. We love that it comes with a single-button design, and the fabric is crafted from the finest cotton that makes you feel light, especially in the summers. 
Reversible Bralette by Fendi
If you're into nude, neutrals and natural colors, this light pink bralette by Fendi will be a charmer! It has a reversible design with a criss-cross back and a tightly knitted design that elevates the whole look! Want?
Prada Logo Denim Bralette
The denim trend isn't going away! Fashionistas are wearing denim bras, and we love these experiments. With this bralette, you will have many options for finding the right pairing. We suggest contrast!
Miu Miu Quilted Nylon Bralette
It's true what they say; neutrals are eye-catching when paired with the pieces that accentuate your natural look. This bralette will let you be a wild queen in the daytime!
Magda Butrym Single Breasted Cotton Blend Blazer
There is something elegant about the single-breasted coats, do you agree? It's not just that; this one comes with a pure cotton blend and design that is hard to pass on!
Joseph Jacoba Silk Cotton Blazer
Embrace the golden hour with this silk cotton blazer and look stunning! This one comes with a double-breasted front and a standard fit that will be easy to slip into for anyone. 
Looking for more ways to pull off a blazer and bra outfit? Talk to our secret shoppers and avail a VIP service to meet your highly personalized needs!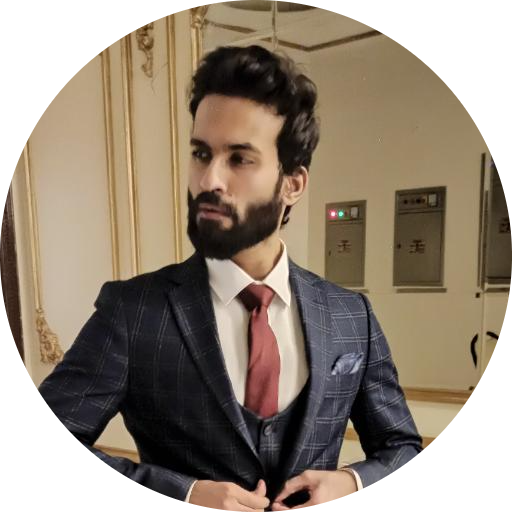 Zeeshan is a content marketer who has worked in different facets of marketing in the past. He now puts on a cape of a fashion content crafter by day and a binge-watcher by night. He doesn't feel awesome about talking about himself as the third person but can be talked into it if need be.
You can reach out to him at zeeshan@secretshoppersuk.com