15 November, 2022
Bold & Colorful Alexander McQueen Knuckle Clutch Bags
Table of Contents
When the New York Times deemed Alexander McQueen as the closest thing to a rockstar, we knew something special would be coming our way. And as expected the McQueen collections that came after had the elements of rebellious, dark romance, goth etc. This time apart from the skulls and knuckles, the fresh bold colors have been incorporated into the newest collection of Alexander McQueen and the fashion world is excited.
Who Has Donned Alexander McQueen Clutch Bags In The Past?
There's a lost list of A-listers and social media influencers that were obsessed with McQueen collections. From Kim Kardashian to Amal Clooney, we have seen our favorite stars rock the elegant McQueen clutches to accentuate their party looks. And this time, with the bold new collection of skull bags coming in, we're pretty sure more fashionistas will be donning the masterpieces.
Why Are Alexander McQueen Bags So Expensive?
This question is asked by netizens and fashion enthusiasts all over the world as people wonder what makes McQueen bags so special from rest. However, the reasons for that are quite simple; McQueen clutches and bags are made from the finest and most exquisite material be it calfskin leather or rubber. On top of that, the concept of Alexander McQueen products is highly unique and creative. The fantastic work of Alexander McQueen is reflected in its sheer blend of subversion and vintage traditions of goth.
8 Bold & Beautiful Alexander McQueen Knuckle Clutch Bags For Any Party!
McQueen has brought a fresher and bolder perspective to their new bag collection and here are our favorite Alexander McQueen knuckle clutch bags that are bound to catch the attention of the lookers at any party.
Women's Four Ring Clutch in Multicolor
Are you fed up with the bland style statements? Here's the secret to fill your life with colors and glamor! This is no ordinary bag; it has a psychedelic touch that will put anyone in a spell. Take it out for a spin!
Women's Jewelled Flat Pouch in Electric Blue
Let's make an electric entry to a party and be unstoppable! This flat pouch has crystals all over a knuckle duster with jewels and skull. Want it?
Women's Jewelled Flat Pouch in Neon Pink
Looking for something bold and bright? We've got one that will make your pink dream come true. It's our favorite iconic flat pouch from McQueen that is adored by every fashionista.
Skull Four Ring Clutch
A pitch perfect red bag that will charm anyone with its dark coral plexiglass with four rings. It's one of the bags you don't want to leave behind when stepping out of your house.
Women's Skull Four Ring Clutch in Orange
They say orange is the new black but McQueen translating that statement into perfection is the best thing about this season. Indulge in this luminous orange clutch for endless glam.
Skull Four Ring Clutch in Acid Yellow
A fresh new addition to the McQueen collection has our heart and we're drooling over it's acid yellow color. Make a knuckle and step into a party with a bold attire.
Women's Skull Four Ring Clutch in Pink
Who doesn't love pink when it comes in this elegant shade with the signature four ring knuckle. Even barbie would love to wear this bag on special occasions!
Women's Skull Four Ring multicolored Clutch
Another four ring beauty that comes in the multi colored hues is here! This baby is the best way to ensure that you sail through the season with a vibrant mood!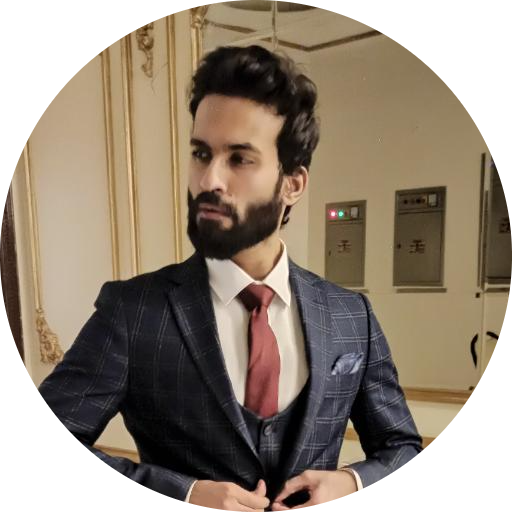 Zeeshan is a content marketer who has worked in different facets of marketing in the past. He now puts on a cape of a fashion content crafter by day and a binge-watcher by night. He doesn't feel awesome about talking about himself as the third person but can be talked into it if need be.
You can reach out to him at zeeshan@secretshoppersuk.com