22 April, 2022
Your Vacation is Incomplete without these 3 Summer Outfit Trends
Table of Contents
It's a no-brainer that 2022's summer is all about vacations to escape the pandemic blues, and we are all for pulling off playfully exciting outfits that yell 'summertime party.' Whether you're aiming to get out of the WFH rut with friends or planning a family vacation, these summers are the ideal time to express your chic side.
We've looked into the vacation outfit trends from social media through influencers who go on trips now and then. After puffy summer sandals, our stylists expect a surge in the summer trends as seen on TikTok and Instagram feeds. Besides, social media influencers like Leonie Hanne were already pulling off bold and brazen beach-ready outfits from the past couple of months; however, the hype is amplified this time around.
Bold and brighter statements are indeed our pick of the year, especially when it comes to spending your dreamy summer holidays, but our stylists have picked up other trends that will surely knock some glam into your travel diaries. These trends include the elements of y2k fashion, floral and color-blocking.
Let's look at the trends our stylists have rounded up and see how they fit into your summer vacation bash.
1. Color-blocking with Bold & Bright
It won't surprise you that the color-blocking trend is still going strong and creating ripples in the fashion world.
Oseree Lumière Knotted Maxi Dress
If we had to pick an outfit ideal for summer, this maxi dress would be one of our top choices, not because of its halter neck and knotted cutout, but because of its color-blocking aesthetics and a punch of green that we love!
Commando's Neoprene CEO Blazer
You're probably going to have a 'workcation' this year, which means you will mix pleasure with business. We have something that will strike the right chord and make you feel the fun side of traveling and working. It comes in Citron color; it features a single button closure that is well in line with the contemporary power suits.
2. Co-ordinated Impact
Your safest bet this summer is to pick an outfit with a combined effect because nothing could ever go wrong with this plan.
Zimmerman Anneke Printed Silk Shirt
Looking for something casual yet stylish to embrace the vacation feels? Tune in to this Zimmerman's printed shirt for a hip look and a joint summer statement. We love that it's loaded with artful patchwork and has the right amount of colors. We recommend coordinating with matching pants for endless style!
Johanna Ortiz Lazy Days silk bralette and skirt set
If you are all set to escape to beachy lands and fancy resorts, don't forget to have this lazy day's silk bralette and a matching skirt set as your go-to outfit. This whole outfit is picked because of its overall organic vibe as if you're in the middle of brown palm trees and a river.
3. Go Boho!
Going Bohemian with your style statement this summer means you take your beach-babe persona seriously, and we can't complain. This is the right way to make the best of your holidays.
Ciel Dress Rococo Sand
Are you reminiscing about rainbows that come out at the right time as you get lost in the pop of color? If yes, this Rococo sand dress will take you to a colorful place, one to remember after years.
Amanda Dress Mes Demoiselles
For a true boho appeal, Amanda's Dress Mes Demoiselles enters the summer list of outfits that can lighten up the mood. What's so special about this dress? Apart from the fact that it's made from the finest cotton, the beachy hues will surely transport you to the sands and seas. It features exaggerated sleeves and a flowy silhouette that will do justice to the occasion!
Looking for something else? Talk to our shoppers and avail a tailored shopping experience to meet your summer needs!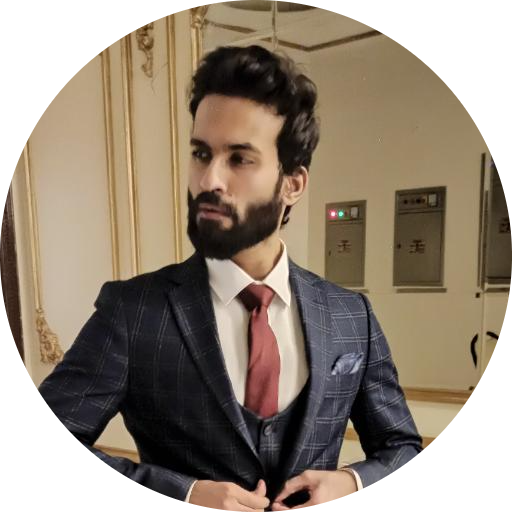 Zeeshan is a content marketer who has worked in different facets of marketing in the past. He now puts on a cape of a fashion content crafter by day and a binge-watcher by night. He doesn't feel awesome about talking about himself as the third person but can be talked into it if need be.
You can reach out to him at zeeshan@secretshoppersuk.com