07 February, 2022
Trend Alert: Lilac is the New Pink
Table of Contents
It's not just a color that your wardrobe needs right now; it's the new it-color of the year and a trend that has garnered so much attention lately, especially among Gen-Z. Be it the promotional graphics of the tv series 'Euphoria' or the quicksilvery hair; lilacs are everywhere. Should we thank the K-stars or perhaps Hollywood for bringing this it-color to us?
We think it's the vibe of 2022. And we are not taking anything away from classic pink hues; it will always be chic. However, the trend is dying down a little, and we can't blame anyone. After being touted as the color of royalty back in the days, it's now coming strong with a spirit that says 'new me' and heavenly shades. Tempted to smell fresh lavenders? We will do you one better!
Let's live and breathe in lilac-colored ensembles to feel fresh and elegant like true royalty. Yes, we are talking about Kate Middleton. She has been spotted wearing a lilac shade several times, and everyone has adored her grace and style. It's not just the royal dutchess; we're seeing this gorgeous hint of purple on social media feeds, runways, and roads.
Case in point? Amal Clooney, no less than royalty, wore a jaw-dropping lilac dress at the Venice Film Festival at the time when 'lilac' wasn't a thing. She's well ahead of us when it comes to fashion. Dua Lipa and Hailey Bieber went one step further this year and made fresh-looking lilac eyeshadows the latest trend of 2022.
Worried how to pull off lilac shades? Our shoppers have rounded up a list that will add femininity and elegance to your wardrobe.
1. Tom Ford Mini Embossed Leather Handbag
There is a reason why TF handbags are considered the it-bags that have the luxe element. How many times have we seen celebrities donning TF bags? Countless times! And that's probably why this bag is on top as the hottest staple of this year. We're giving brownie points for its lilac color.
2. Guiseppe Di Morabito's Embellished Wool Flannel
After the anticipation that Lilac will be the top color of the fashion week 2022, we have put this wool flannel on our list. It's not just the color; the modern cut of this embellished wool flannel is a must-have for this season. Pair it up with your coordinating trousers and go monotone!
3. Versace Ribbed Knit Silk Blend Crop V
For the lovers of fine knit, we've got you a treat in lilac that will make up for a fresh-looking attire, something you would want to wear this time of the year. Besides, it comes from Versace's house, so what can go wrong with this one? We suggest you pair it with white or black for a sophisticated look!
4. Gucci Eye-wear
Want to see a world full of love and lavender? This Gucci eye-wear will do just that while ensuring your mood stays intact. Especially if you want to look like a daytime dreaming around the afternoon, we think it's right up your alley!
5. Gianvito Rossi Alisia Mesh Detail Pumps
Have a special occasion or look for the perfect footwear for a party? Worry not! These Alisia's will be your best friends for the night and will elevate your glam game quickly! We suggest you wear it confidently with your LBD and walk like a party!
6. Balenciaga Triple S Sneakers
After lockdown days, we're all looking to steam up and focus on fitness; what better way to take it a notch up and pull off sneakers that look sporty yet casual. This one in particular comes in a shade of pink that is close to our heart apart from its practicality!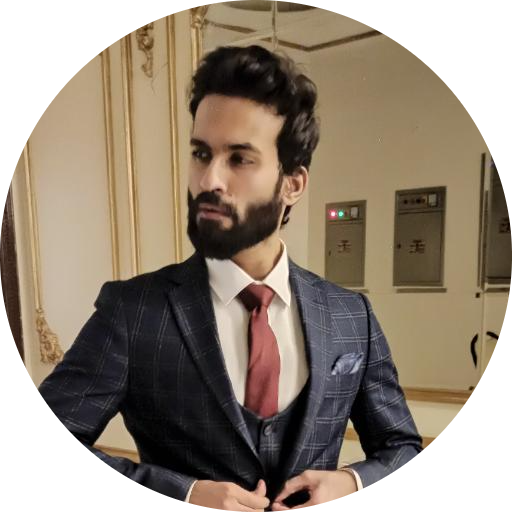 Zeeshan is a content marketer who has worked in different facets of marketing in the past. He now puts on a cape of a fashion content crafter by day and a binge-watcher by night. He doesn't feel awesome about talking about himself as the third person but can be talked into it if need be.
You can reach out to him at zeeshan@secretshoppersuk.com