How can you debut by designing a collection that was previously spearheaded by a legend? When Kim Jones was preparing to design the Fendi F/W '21 collection, the thought that he had big shoes to fill might've sounded like an understatement. Why? Because that task was previously fulfilled by none other than Karl Lagerfeld himself.
When people expected a big bang from Kim Jones to announce his arrival, I'm sure they never thought how gracefully and tastefully he'll end up making his mark. There were no big displays, bold colors, or stark contrasts to previous collections. Instead, Jones planned the collection around the comfort of the wearer instead of the onlookers.
Feel the luxurious fabric of Fendi first bag
The use of luxurious fabrics and impeccable tailoring are the true heroes of the F/W '21 collection. Playing with neutrals: beige, brown, and blacks, the designer has worked on perfecting the design. The hottest piece available right now from the collection that we all first saw in February, is the Fendi & Me First bag. At first glance, it probably resembles a coin purse your grandmother had. But it's 2022 and we're okay with that. The unmissable oversized F clasp makes the design win. It's such a simple take on the house's logo but looks so contemporary.
Another reason why we love it is because of the neutral palette. Don't get us wrong, we love our bright mini bags too but ever so often we all need a solid neutral piece that just goes with everything. This collection promises that and more! We're spoilt for choice with textures ranging from shearling to python leather and Colored Nappa leather. The size options available are medium and small with some cute nano charm options too.
Iconic Multicolor Pouch Bag
The simple pouch design has really worked in the last few years with Bottega Veneta introducing their now-iconic "Oversized Pouch Bag" which has since come in many colors, original leather textures, and sizes. The Fendi First is an extension of that design and they made it work with the F clasp at the helm.
You can hold it as a classic clutch or for more practicality, add the detachable shoulder strap drop. The bag has a unique Fendi O'Lock motif chain which adds a touch of glamour to the whole design. You'll be seeing a lot of earrings, chain necklaces, and bag leather straps in the same Fendi O'Lock motif often adorned with crystals.
The jewelry designs are contemporary and we would love to add a pair of earrings to our permanent work wardrobe. There's one last accessory that really has all the potential to be this season it shoe. The Fendi First shoes are statement pieces because the heel is in a diagonal F sculpted shape. A wide Detachable leather shoulder strap drop is accompanied by a thinner one to add more dimension to the shoe.
Style yourself with Fendi First Sandals
If you're looking to shop the piece that will get all eyes on you then we definitely suggest buying the Fendi First sandals. Neutral colors, out-there design, and very chic, they've left their mark on some of the biggest influencers in the world. Everything about this collection works and the bags are selling like hot cakes! You don't want to miss this chance to get your hands on this coveted piece. Hit the pictures below to shop!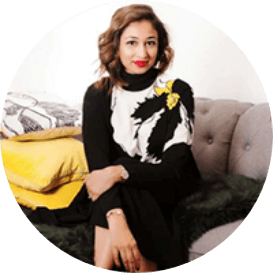 With an MBA and work experience in the financial sector, Bushra brings strong analytical, project management, inter- personal & relationship building skills to the table. With a decade long experience in the fashion industry, she is focused on making Haute Secret Shoppers into a fashion giant whilst building great relationships along the way.
For collaborations, you can reach out to her at bushra.taimur@hautesecretshoppers.com