09 March, 2021
Spring Blazers are a thing & you need to get one right now!
Blazer's have been slowly working their magic to rise to the esteemed position they now hold in a fashionistas wardrobe. Their versatility makes them desirable & wearable in more ways than one. If you want to make a smooth & trendy transition from heavy winterwear to a chic and polished look for spring 2021 – blazers are your answer!
Let's talk about what makes blazers work. Versatility yes, but also the structured look they add can breathe a new life into your existing pieces. The big and padded types bring a more baggy look to the whole outfit while belted ones give off a more feminine vibe. What changes can a blazer bring to your spring fashion? Well, for starters, you can add a neutral blazer to your existing workwear. It will completely elevate your whole look. If you're planning on a date night or a night out with friends, add a blazer to your dress or pair it with a tank top and jeans for a smart-casual look. All your existing pieces will look completely different with the addition of a blazer.
Now let's talk about the spring fashion update we've planned for you! Spring is all about working color back into your wardrobe that went neutral in the winters. So we have the chicest collection of blazers you can imagine. From a cobalt blue blazer to florals – our range has been carefully selected so you can add one piece and change the whole feel of a look.
Our favourite? It's hard to pick one when all the options look this good. But for a playful look, we choose the feather-trim blazer by the Attico, which can totally be worn as a dress too (if you're feeling a little wild). The blue blazer by AZ Factory is also a bright and statement making piece for spring. You can pair it with a matching skirt, or add a cream coloured dress under to balance the palette.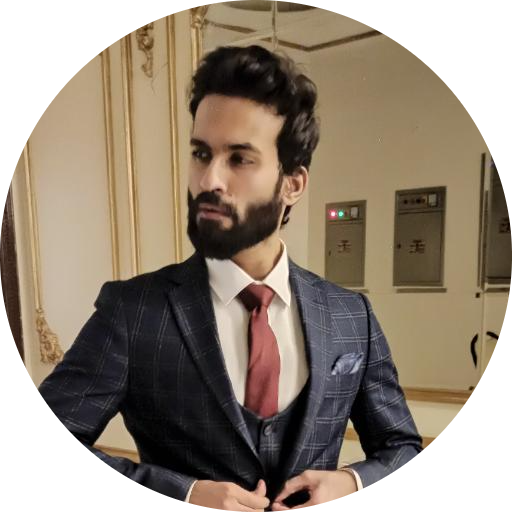 Zeeshan is a content marketer who has worked in different facets of marketing in the past. He now puts on a cape of a fashion content crafter by day and a binge-watcher by night. He doesn't feel awesome about talking about himself as the third person but can be talked into it if need be.
You can reach out to him at zeeshan@secretshoppersuk.com