24 January, 2023
Our Thoughts On The Latest Gucci Aphrodite Bag!
Table of Contents
It's a contemporary bag blended with archival elements!
In the world of luxury bags, hobo and minimalist bags are getting more traction lately. And the latest in line to get a splendid welcome is the new Gucci Aphrodite bag that is inspired by Alessandro Michele's designs. It carries the essence of a house's sophistication and has a contemporary edge. And on top of that, the Gucci Cruise '23 displayed the it-bag most grandly as all the details were intricately placed in the cruise. 
Why Should You Buy Gucci Aphrodite Bag In 2023?
There are a number of things that make this it-bag the new sensation in the fashion world. From its archival design to colorful options, let's talk about why Gucci Aphrodite bags are craved by the bagaholics of 21st-century Millennials and Gen-Z. 
1. Aphrodite Bag Is The Bridge Between The Past & Present
If there's one thing that Gucci has done nicely, that is striking the perfect balance between archival design and contemporary vibes. The aesthetic elements of the bag are brought together in a way that represents the past and present. We're talking about Gucci's code, released in 1970, which Michele brought into fashion in 2016 for the FW collection. Since then, Alessandro hasn't looked back. 
2. It's A Functional Choice!
Thanks to its premium lightweight leather, this bag can be carried for your every day strolls, whether you want to grab a coffee or go grocery shopping. It accompanies you everywhere and still manages to ooze.
3. The Details & Silhouette Are To Die For!
Thanks to its clean and curved lines and minimalistic design, the bag has already become the eye candy for bag buffs. Apart from its intricate details, we love the simplistic silhouette and texture that carries the alluring shine. What's not to love about this chic bag?
Talking about its shape and dimensions, it's a mixture of hobo with a little sturdiness and curvy edges that is pleasing to the eyes.
4. Comes In All Sizes
This Aphrodite bag is available in all sizes, from small to medium and large. Depending on your need, our expert shoppers can source this gorgeous beauty at the best price.
5. Different Color Options
One of the best things about the Aphrodite bag is its availability in various colors, from orange to green and black, you name it!
5 Gucci Aphrodite Bags To Buy In 2023!
Our editors have selected these 5 picks in different colors and sizes to ensure you get exactly what you need! 
Gucci Aphrodite Shoulder Bag In Brown!
Go out with this brown chocolate bag that oozes nothing but elegance!
Gucci Aphrodite Medium Shoulder Bag In Pink
Apart from the interlocking GG, this medium pink Aphrodite makes your Y2K dreams come true.
Gucci Aphrodite Shoulder Bag In Black!
Still, want the black one? It's true what they say about black leather; it never disappoints.
Gucci Aphrodite Large Shoulder Bag In Camel Brown!
Do you wish to go lighter than chocolate? How about camel or caramel? This one comes in a large size. 
Gucci Aphrodite Medium Shoulder Bag In Green
Go green and incorporate a bold, fresh vibe into your look!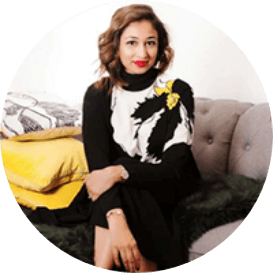 With an MBA and work experience in the financial sector, Bushra brings strong analytical, project management, inter- personal & relationship building skills to the table. With a decade long experience in the fashion industry, she is focused on making Haute Secret Shoppers into a fashion giant whilst building great relationships along the way.
For collaborations, you can reach out to her at bushra.taimur@hautesecretshoppers.com