28 March, 2022
Pull off the Red-carpet Fave Slit Dress Trend in 4 Different Ways!
Table of Contents
Talking about the outfits that are still in fashion, a slit fashion trend comes into our mind that has been around for a really long time and for a darn good reason. Slipping into a sultry slit dress instantly makes you look sexy without you putting too much effort into it. No wonder why this year it has hiked up the fashion trend charts. Especially at the time when all the movies that were stuck in the pipeline are finally having a release, hence, we are having more premieres  than ever. And these slit dresses are the perfect way to step into a movie premier to drop some glam on the red carpet. 

Take an example of Critics Choice Awards 2022, where slit dresses were hailed as one of the best styles. Indya Moore was one of the notable celebrities who wore a glamorous dress having a high slit and long golden train. Wouldn't you call this an ideal award show dress? Talking about the award shows, the recent Oscars 2022 showcased a punch (pun-intended) of slit and sultry. Lily James was one of the stars who wore the highest slit and she managed to pull off bombshell looks.
HSS Team has investigated slit dress trends to round up top outfits that will make a glamorous impact whether it's an evening party, day time disco or a coffee date.
4 Ways to amp up your Slit Dress Game!
Bec & Bridge Modern Romance Twist Dress
Slit and florals are the two elements that can elevate your look no matter where you are going. This dress by Bec & Bridge brings out the romantic side of the florals and is definitely something you should wear on your daytime date with a special person.
2. Glam it up with Slit
Koche Monogram Viscose Satin Black Dress
What could ever go wrong when you are wearing an LBD that comes with a much needed elegance suited for any occasion. There is a reason why the satin slit black dresses are adored by celebrities all around the world; they satisfy our innate desire to be seen and with a stand-out effect.
3. Easy Breezy Fit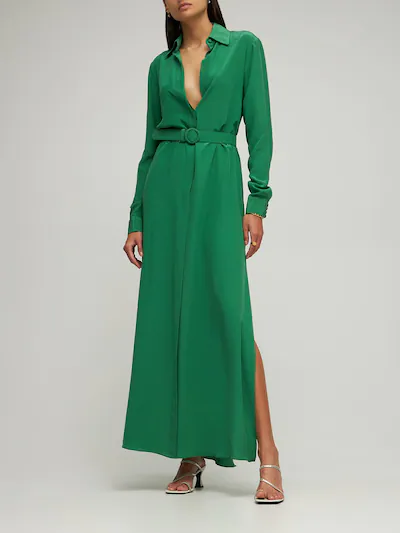 Costarellos Silk Crepe Kaftan Dress
Looking for an easy breezy dress that can make you feel light as a feather with a high comfort game? Costarellos kaftan dress is the way to make your comfort dreams come true in the silkiest ways possible. It's a must-have!
4. Prep it up
Stretch Viscose Crepe Midi-dress
A perfect wrap dress that gives off the light academia vibes is here! It has a preppy touch, one that in your college professors' look who have a few journals published and are coffee-lovers. Want to sport that look? This one's your pick!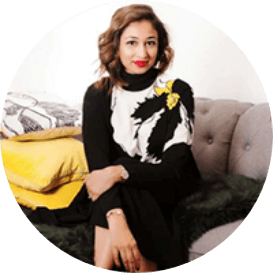 With an MBA and work experience in the financial sector, Bushra brings strong analytical, project management, inter- personal & relationship building skills to the table. With a decade long experience in the fashion industry, she is focused on making Haute Secret Shoppers into a fashion giant whilst building great relationships along the way.
For collaborations, you can reach out to her at bushra.taimur@hautesecretshoppers.com