06 September, 2021
Crop Everything! It's the Micro Trend You Need to Know
Cropped tops are not new; they've been around for a while now. You need a solid gym routine to wear a cropped top, but that hasn't stopped them from being popular everywhere. What's new then? The shortened version of everything – we mean everything! The cropped effect is peaking right now from sweaters to blazers and sweatshirts.
It's not the easiest trend to carry off. It's pretty edgy and probably not one to follow for those with a more conventional style choice. But for our passionate fashionistas who read through the whole issue of Vogue in one breath and can tell you the name of frowers on Gucci's last runway, this one is for you. You've probably already seen it on your favorite celebs & bloggers. We've done the homework and curated some hot pieces to give you options for bringing this trend to life. Stay with us as we tell you more about them!
Let's start with some fabulous pieces for fall! If it gets chilly, add a layer on top/under. What's a fall wardrobe without layering anyways, right? We have a cropped red tweed cardigan by Self Portrait listed below. When you think this is the most elegant piece, you've set your eyes on a bang! There's the crop that twists it. Add leather pants and chunky boots to mix the best of both worlds and create a hit with your new season wardrobe. This piece has our heart for its detailing & we're vibing with the red tweed. Another preppy choice is the Prada logo embroidered cropped cardigan featuring puffy sleeves. It's trimmed with a ribbed white edge, giving it a clean look. It's simple but brings a lot to the table with the puffy cropped sleeves, logo patch, and white trim. A sure-shot winner! Pair it with a skirt & boots, or simply add it over a slip dress.
Following even a few of Instagram's best luxury influencers, you've seen our next piece on their feed. The Jacquemus Azlou cropped cardigan is the sultry fall piece that belongs in a daring stylist's wardrobe. If you want, you can add a shirt under it, but for those of us who love living on the edge, this piece was made for you! It comes in some yummy colors, but we have our eyes on the green one. Of course, you need a bomb workout regime to make this piece hit home. Accessorize with a bright Le Chiquito bag, and you're done! We also have more options, including a cute Miu Miu collared poplin shirt. Check out the complete list below and hit the add to cart button! Happy shopping x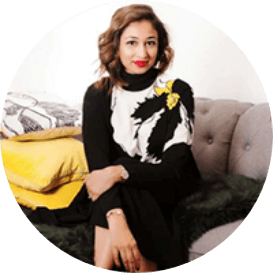 With an MBA and work experience in the financial sector, Bushra brings strong analytical, project management, inter- personal & relationship building skills to the table. With a decade long experience in the fashion industry, she is focused on making Haute Secret Shoppers into a fashion giant whilst building great relationships along the way.
For collaborations, you can reach out to her at bushra.taimur@hautesecretshoppers.com