15 November, 2021
Yay or Nay: Flattering fringes are ruling this season!
Hearing the word 'fringe' could make you think of a face-framing hairstyle that covers your forehead while adding an extra pinch of style in your look. We are definitely going to incorporate some style in your persona, but not with the hairstyle; we present you this season's stand-out trend ' fringe' that's hot out of the runway and looks captivating in every size and form.
Be it Angelina Jolie's movie premiere of 'Maleficent' or Emma Stone's premiere of La La Land, celebrities opted for fringe as defining moments of their career all the while giving off the winners vibe in style. This year too, we've noticed a lot of influencers rocking the fringe-game to accessorize their special moments.
You can shimmy off in fringe too and embrace the feel-good vibe that you've been itching to carry for a long time. Let's take a look at what's in store for you in the hot-list! We give an online styling service in london.
Coming first up in the finest fringe metallic skirt from Dolce & Gabbana. It's got the right amount of sparkle for your girls night out. Rock this gorgeous party piece with your go-to twill blazer shiny necklace! (You will thank us later!)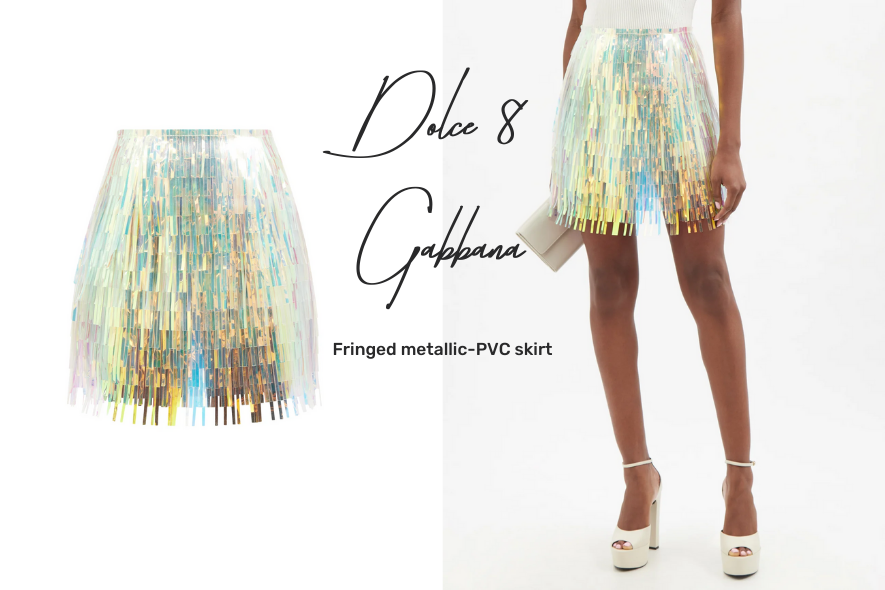 If you're looking to accessorize your ensemble with fringes some other way, we've got this fringe crisscross intrerracio bag that is the hottest runway material. Intricately woven in Italy from the finest leather, it features the tassels that can lift your street-style look a notch!
Not sure what to wear on some fun festival at night? Rouleau silk satin mini dress is the breath of sophistication with nuances of fun. Put it on and get ready for a delightful evening as it lifts up your mood and makes you feel light the whole time.
What's more comfortable than a poncho dress? Only Taller Marmo's fringed dress with gold corals! If you pair your poncho dress with Aquazzura's leather slides, you're all set for a subtle stroll to the park!
Why don't you put a twist of orange to elevate your fringe-look? Missoni Mare's fringe jacquard with a zig-zag pattern is the one to love! Its swaying fringes as you move along will give a pleasing effect to the eyes.
Want to create more allure to your movements? A sequined mini dress with fringes will put a sparkling spell on the watchers! Pair this embellished fringe dress with Amina Muaddi's crystal pumps for a complete look!