18 August, 2021
What to Wear: Airport Look to Jet Set In Style
Relieved? Happy? Ecstatic? These are just some of the emotions we've been feeling since travelling again has become normal. Yes the airport isn't the same happy spot it used to be with hours spent strolling in the duty free section but we'll take what we get. For now we're super excited to be planning a vacation and the first look that starts off the vacation on a high note is the airport look. Popularized by celebs the world over, the airport look has now a staple for travellers who want to look trendy and feel comfy between destinations. To celebrate our time back at the airport, we've selected some comfy pieces that have been paired with stellar accessories to make you enjoy your vacay from beginning to end! Lets get into it
We picked out a sandy JW Anderson matching cotton jersey set because nobody wants to go OTT when travelling. Something comfy but with excellent design and tailoring to standout. This matching set does justice to the minimal fashion look with whipstitching details on the sides and a loose fit. Grab your favourite book or select a movie to watch, you'll spend a comfortable time inflight and out in this set!
We're strong believers in totes! And what's a better time to carry one than travelling. Add your inflight skincare pouch, extra shoes, tablet, basically everything you'll need from the moment you step foot out of the house in the Fendi Sunshine tote.

It's available in quite a few colours but we love this creamy white canvas one trimmed with brown leather. It will be a hit on your vacation too, carrying everything in one smart shape and adding to your vacay style. If you're looking for some trendy, minimal design luggage, we're featuring a Paravel trolley bag too. It's sleek, the colors are chic and it packs a lot.
The airport look would be incomplete if we didn't put some thought into our shoes. The flight can be long or short, but man, the airport lines at immigration or for PCR tests are never ending. You'll need a snug companion to keep your feet happy and JW Andersons iconic chainlink slippers lined with shearling are the ones to go. They look so elegant on the outside with the huge chain detail on suede and on the inside it's like a bed for your feet. You'll be wearing these long after the airport lounge so we suggest investing in these right now! Lastly, some cool but powerful accessories will make sure you have your A game on while travelling. Prada's Square shaped acetate glasses, a Gucci atomizer and a Vacheron watch are the little bits that will make a huge difference in bringing your look together. Whether you've booked a flight or not, this airport look should have you wanting to fly soon! Click below to shop and get ready to jet set in style ✈️x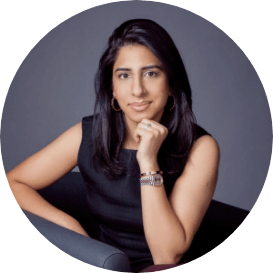 Hina is the driver behind the global brand's management and successful infrastructure. With a keen interest across technology and innovation, Hina is a certified investment management analyst by trade and certified style junkie by passion with an impeccable fashion sense.
For any queries, you can reach her out to hina.marryum@hautesecretshoppers.com