Mini bags have been up and up for a while now, so there are no surprises when we say that the mini hobo bag is fast becoming the hottest fashion accessory. It's been labeled as the model-off-duty bag of choice, with Gigi Hadid and Hailey wearing bright versions on their city runs. They aren't the only ones sporting mini hobos, though; Instagram's most loved influencers and bloggers have been carrying around the Versace and Bottega mini hobo bags everywhere they go.
It's giving us significant 2000s nostalgia as all we could ever see were tiny bags that snugly fit under everyone's shoulders. If you've done your fashion homework correctly and spotted this trend doing the rounds, you know you can shop the best pieces here. We've selected some hot options and linked them at the end of the blog for you to shop!
Mini Hobo Bag Nostalgia
It's small enough to carry your essentials, trendy enough to make a statement, and the size is perfect for a long day/night outs when you can't be bothered about having too much weight. If you go back to the early 2000s, you'll probably see every celebrity, model, actress…anyone and everyone with a mini sling bag. The mini hobo takes us back to that time. It should be part of a no-fuss look, so grab your jeans and tee, tie your hair in a bun, and sling that hobo on. It will elevate your look in an instant! The Bottega Veneta Jodie mini bag has been around for a while and always adds its distinct touch to any look.
The practicality of the Mini Hobo Bag
It's making headlines now with the re-emergence of the mini hobo bag trend. We love the signature intrecciato weave by Bottega Veneta that is instantly recognizable and the knot at one side. It's a brilliant little option to have around when you want to make a big statement without doing too much.
The Versace Medusa Hobo is just as loved, if not more. We love the excellent and cheery effect Versace's color pop bags have. We see these working more for a day look but feel free to experiment with night outs too. You'll find the iconic medusa plaque at the center of the design and a shoulder strap that you can use as a crossbody too.
A great example of good things comes in small packages. For a more chic look, we're eyeing the Gucci Ophidia hobo, which is on the preppier side. Made from the GG monogram canvas and trimmed in brown leather, it's a safer choice to pair well with most pieces in your wardrobe. No matter what your style is, we have plenty of options that you can choose from. Just scroll below and shop these trendy pieces to channel your inner model off-duty look!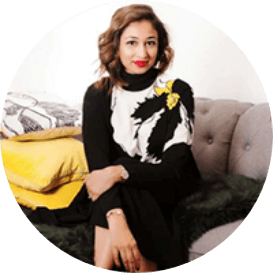 With an MBA and work experience in the financial sector, Bushra brings strong analytical, project management, inter- personal & relationship building skills to the table. With a decade long experience in the fashion industry, she is focused on making Haute Secret Shoppers into a fashion giant whilst building great relationships along the way.
For collaborations, you can reach out to her at bushra.taimur@hautesecretshoppers.com