20 May, 2022
Shades of Pink are Trending at Cannes Film Festival 2022
Table of Contents
Cannes pops to your mind if there's one festival that we all look forward to when it comes to films. With one look at the 2022's Cannes, there's a lot we can tell, and everything about this year's festival looks absolutely on point. Though one of the things we adored as we took a glimpse at the fashion scene was how the hot pink color was taking over the whole festival. It's insane!
While many of the A-listers and social media influencers donned the hot pink, we've spotted our favorite queen from 'The Girl From Painville', Elle Fanning, wearing the lighter shade of pink, and we're going gaga over it. Who else? Regarding the hot pink lot, Leonie Hanne and the popular girl from '13 Reasons Why's Katherine Langford daringly aced the color!

Inspired by the Shades of Pink at Cannes 2022?
After witnessing this color at the festival with full force, some of us are gagging to try the hot pinks and the lighter shades just to feel bold and beautiful as if we're also going to walk over the red carpet like the celebrities below: (Who knows, we just might!)
Just to make things easier for you, our expert stylists have rounded up a list of pieces inspired by this year's Cannes to make you guys taste the festival's flavor. Let's take a look at them!
Jacquemus La Robe Saudade Asymmetrical
Talking about the playfully seductive vibe, Jacqeumus leaves nothing to our imagination as it pushes its signature asymmetrical piece that is elegant yet sexy. On top of that, it ticks the right boxes for someone who wants to follow this year's Cannes Pink Trend!
MSGM Single Breasted Tailored Blazer
Take a page from Katherine Langford and Aishwarya Rai Bachchan at Cannes and bring the hot pink to life. This single-breasted beauty with the right frame will do the trick and make you look fresh and feminine.
Solace London Harlee Strapless Draped
Want to wear pink with swank? This harlee strapless draped dress is bound to get the heads turned. The exciting part is your comfort level when you slip into this ribbed dress with a clean-lined column silhouette. It's a must-have!
We've gotten inspired by the divas at Cannes who've worn a similar plumed dress, and we couldn't resist but share this equally gorgeous gown with the fitting silhouette that structures your look just the way you like it!
Sachin & Babi Clarissa One-Shoulder Gown


We've all loved the bold pink color seen at Cannes 2022, right? Tell us that this one-shoulder gown from the house of Sachin & Babi doesn't remind you of the festival itself, considering the hype?
Liking the Cannes-inspired list? Speak to our stylist to have your fave dress booked and avail a personalized shopping experience!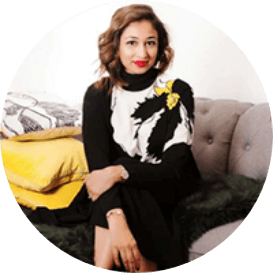 With an MBA and work experience in the financial sector, Bushra brings strong analytical, project management, inter- personal & relationship building skills to the table. With a decade long experience in the fashion industry, she is focused on making Haute Secret Shoppers into a fashion giant whilst building great relationships along the way.
For collaborations, you can reach out to her at bushra.taimur@hautesecretshoppers.com