16 December, 2021
Revealing 6 On-trend Pieces to Invest in Right Now!
When it comes to fashion, many people want a staple that's contemporary and highlights our inner fashionista in the best way possible. Twelve months ago, the trend revolved around having the most comfortable clothes to get through the pandemic. Now the situation has changed drastically as it can be seen on Tik-tok and our instagram feeds. 


Top social media influencers and celebrities have come out bold and beautiful this year. Source? Their instagram feeds are popping glamour on another level. It almost seems like all that staying in has made us adopt a YOLO attitude for good!
According to Google's data, 2021 was all outfits that signalled festivals, raves etc. However this season we present you with casual glamour that is timeless and can be carried gracefully on any occasion.

Here are the top 5 effortlessly stylish pieces that we've rounded up for this season.
Cotonniere Quilted Down Coat


Want to know why this wind-blocker is the ideal piece for this winter? It has heat-locking elastic trims that make strolling easy for you! Apart from that, this beige puffer coat comes with a hood and a detachable belt. Say goodbye to body freeze!


LOEWE Hammock Mini Leather shoulder bag


Shaped like a hammock, this brown shoulder bag makes a cut to the list as one of the most resourceful and practical bags to carry your daily essentials. It comes in a calf body leather and an adjustable strap that makes it easy for us to style it the way we want It's a keeper!



The Row Boris Leather Ankle Boots

It's a winter treat for all the leather boot lovers! Why? It's cork-effect is a thing of beauty and on top of that, the beige leather gives a luxe feel. You can slip into them effortlessly as they come with the zipped sides and smooth insole. Rock them with any winter dress and you'll pull them off nicely!


Balenciaga Logo Cotton Hoodie


Calling all the hoodie pullers, this item is the most practically apt piece of this season as it can be worn in a giffy! Street calls? Bring it on!

Bottega Veneta Lug Leather Chelsea Boots


Want some more chunk that makes it easy for you to muck off? We've got just the thing your foot needs! These hard-show long chelsea boots have the finest leather and comfortable silhouette that is perfect for comfortable street stroll in winters. Give it a go!



Need expert advice? Our stylists are here to provide you a hassle-free personalized shopping experience for this season!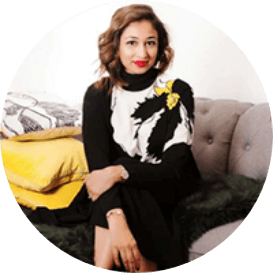 With an MBA and work experience in the financial sector, Bushra brings strong analytical, project management, inter- personal & relationship building skills to the table. With a decade long experience in the fashion industry, she is focused on making Haute Secret Shoppers into a fashion giant whilst building great relationships along the way.
For collaborations, you can reach out to her at bushra.taimur@hautesecretshoppers.com