11 May, 2021
Pants Are The New Skirts & We Have Proof
Looking for some fun summer style inspiration we ended up looking through content on our Instagram feeds, magazine subscriptions and the SS21 runway shows! We weren't surprised to find that our go-to summer essentials had had a makeover. Skirts were no longer in sight and had been replaced quite tastefully with pants!
We know comparing pants and skirts is like comparing apples & oranges but it does feel like the former has taken the place of the latter. We're seeing lots of cosy pants, wide legged pieces, neutrals, high waisted, bright and tailored- basically any and every type of pants are in this summer and you need to get hold of some fabulous pieces to stay ahead of trends!
We've linked the best pieces we could find at the end of this blog. We're absolutely loving the wide legged pant obsession. Pair them with a tank top, crop top or even a bralette (also very in), add sneakers and you have yourself a casual, relaxed and comfy outfit to live the season in. If sneakers aren't your go-to shoes, we did a blog on summer sandals and you can checkout some great pieces to pair with summer pants here
Cotton sweatpants & printed pants are just as hot as the wide legged ones. There are so many great choices & we've linked our favourites below to make things easy for you. Just because it's summers, don't give up on pants just yet. Have a look at these pieces and decide for yourself! Happy shopping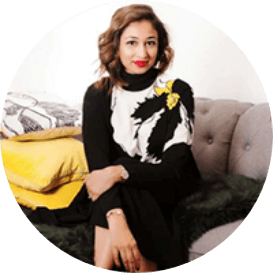 With an MBA and work experience in the financial sector, Bushra brings strong analytical, project management, inter- personal & relationship building skills to the table. With a decade long experience in the fashion industry, she is focused on making Haute Secret Shoppers into a fashion giant whilst building great relationships along the way.
For collaborations, you can reach out to her at bushra.taimur@hautesecretshoppers.com