04 March, 2021
Louis Vuitton's Summer '21 Collection Will Have You Wishing For Summer to Come Sooner!
Raise your hand if you're excited about Louis Vuitton's summer lookbook? Because we just had a peek and boy, will it make your head spin! The colours, monogram everything & silhouettes are nothing short of genius. Scroll below as we take you through some our favourites pieces. Pre-order anything from the collection and have it before anyone!
The theme of the collection is very playful. Lots of gradients, monograms (Synonymous with LV), simple yet very trendy silhouettes. The palette is colourful but controlled and every piece is love at first sight. Let's start with this breezy playsuit, in an aqua gradient. The zip details definately make it very modern and chic. The S-sleeves and collar are another feature that adds character to this piece. So wearable, so fun.
Our next favourite from the Louis Vuitton Summer Lookbook is this smart mini dress in the signature Damier Azur canvas print. The silhouette is loose and the waist tie-up adds structure. It is designed with pockets for that playful look and features a buttoned flap with a zipper underneath. This adds a great layer and detail to the overall design. Wearable anywhere but particularly great for casual hangouts, picnics, beach getaways. It's a star!
Moving on from more subtle colors to more potent ones, have a look at this hip joggers and crop top set. The blue and red gradient works great with the enlarged logo print all over. The joggers have buttoned pocket & white stitch details. The crop top has adjustable straps and muted colors compared to the joggers. The small all over logo on the crop top works so well with the big logo print on the joggers; without ever making it look like too much. That's the power of good design and styling. Make this your go-to summer on-the-go look.
That's not all. Not in the least. If you love the Louis Vuitton logo (Who doesn't?) you will love this collection. The summery bags with bold stripes, flip flops in pastel colours, leaf shaped bag charms and so much more will leave you wanting for more. This gorgeous Louis Vuitton Néonèo Summer Blue bag hits all the right spots. There are so many designs to chose from, we suggest you get cracking! All items are listed below. Have a good look, pick your favourites and send a message to our personal shoppers to source them for you!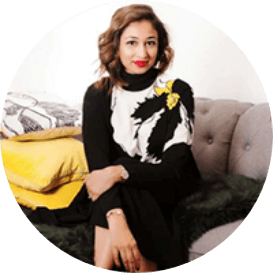 With an MBA and work experience in the financial sector, Bushra brings strong analytical, project management, inter- personal & relationship building skills to the table. With a decade long experience in the fashion industry, she is focused on making Haute Secret Shoppers into a fashion giant whilst building great relationships along the way.
For collaborations, you can reach out to her at bushra.taimur@hautesecretshoppers.com