24 February, 2021
How to Nail The Beach Look!
Who doesn't love beaches? We can spend a whole day at the beach with zero regrets. Especially since the lockdown is still in place in many parts of the world, most of us are dreaming of a beach vacay. Are you a beach person like us? Read our blog below to find out about the gorgeous pieces we've specially curated for the ultimate beach look.
The first thing that any beachgoer needs to invest in, is a good kaftan. You won't always be swimming or in water. A sultry kaftan will be airy enough to keep you relaxed and give just enough cover for you to be comfortable outside the water too. We've selected a gorgeous white lace kaftan by La Vie Style & it will feature permanently in your beach looks – we promise! The white color is soothing and the lace is ever so feminine. Your next beach day should definitely feature this luxury piece.
The second most important part of being a frequent beachgoer is to have a go-to swimsuit. To create a gorgeous off-set with the white kaftan, we've selected a bright camellia-print balconette swimsuit by Dolce & Gabbana. This will really accentuate your curves and look great in beach pictures too 💯
Winner accessories shall follow: Gucci jute sandals, Gucci GG logo raffia bucket hat & a shell shaped Loewe raffia bag. That's a lot of raffia and natural materials. We like to keep things in sync and the right balance can only be struck by having complementing elements.
Lastly, never forget your bling, even if you're going for a dip. The Ileana Makri serpent earrings are the perfect design to keep things interesting. Add oversized heptagonal shades by Linda Farrow and sit back on that beach bed looking like a diva. We trust this look to be a winner at your next beach picnic.
Don't forget to follow us on Instagram, where we share each piece in detail and give you daily fashion inspiration. For now, scroll below and get shopping to create a knockout beach look! 🛍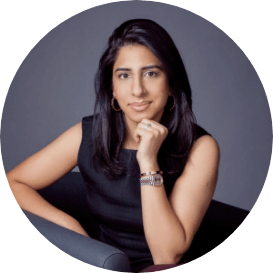 Hina is the driver behind the global brand's management and successful infrastructure. With a keen interest across technology and innovation, Hina is a certified investment management analyst by trade and certified style junkie by passion with an impeccable fashion sense.
For any queries, you can reach her out to hina.marryum@hautesecretshoppers.com