25 July, 2022
The Return of the Hobo Handbags!
Table of Contents
This summer is all about slouching towards the hobos. There was a time when everyone was donning these crescent-like laid-back bags every time they went out for a coffee or to meet friends. It's time to embrace the slouchy elegance and carry hobo handbags for a perfect outing with friends this summer.
In the last six months, social media feeds have been blowing up with influencers and A-listers carrying all sorts of it-bags, from Fendigraphy bags to YSL's Icare bag. One of the other trends we've picked up is the hobo handbags. It is pulled off by our favorites like Leonie Hanne and Zoe Kravitz, and we can't get enough of how gorgeous they look!
What's New About the Hobo Handbags?
Lately, fashion giants like Saint Laurent, Givenchy, and Marc Jacobs have been releasing iterations that are more distinctive from what had been in the fashion scene before. These hobo purses have become necessary for every fashionista looking to refresh their wardrobes with the latest pieces. What's tried and tested about these bags is that they are versatile; you can carry them on your shoulders or just grab them like purses. Some even let these bags hang on their wrists, which also works for them.
Loewe Puzzle Hobo Leather Shoulder Bag
If a puzzle-like design catches your eye, we suggest this yellow shoulder bag that comes in a bold and bright shade. It's genuinely a hobo dream that you need to indulge in this summer!
Balenciaga Neo Classic Hobo Medium Leather Shoulder Bag
Balenciaga might be Kim K's go-to brand, and it can be yours too! Especially if you're looking for a neo-classic hobo bag in black. Like Kim, you can go monochrome with black and forget everything else!
1961 Jackie Floral Leather-canvas Leather Bag
A touch of a vintage classic is all you need this summer! To top it off, the floral design will breathe freshness into your daily strolls!
Marni Milano Mini Leather Shoulder Bag
This one is a subtle treat for all the minimalist mini bag lovers! You can pair it with the same colored dress to go full clean!
Valentino Garavani Stud Sign Leather Shoulder Bag
Valentino bags are known to be super edgy with a feminine allure. This brown beauty comes with studs over its hobo handle. We can't stay away from this one!
Bottega Veneta Mini Crystal Embellished Jodie Bag
Jodie bags have always been so popular ever since they came out. You will see many people on the streets carrying this hobo love. This one is our personal favorite that is ideal for summer!
Saint Laurent Hobo Logo Plaque Shoulder Bag
If black is your color, see no further than this logo plaque hobo affair that looks chic and classy for your street-style fashion statement this summer.
Givenchy Moon-small Coated Canvas Shoulder Bag
There's something about the bags that reminisce of the half moon; this Givenchy bag is one of those bags. Coming in with a white canvas coat, it looks good with any outfit!
Liked these hobo handbags? Get in touch with our shopper and avail a personalized shopping experience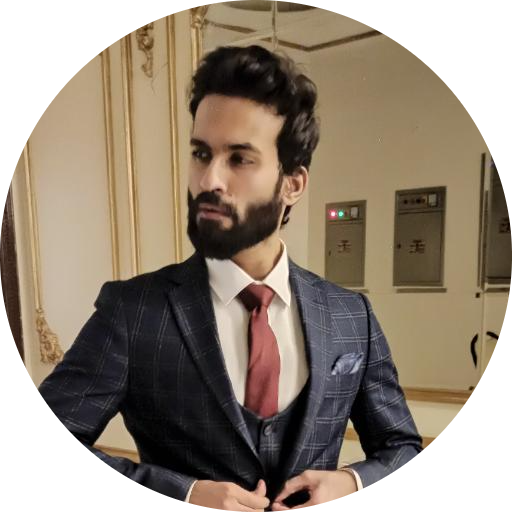 Zeeshan is a content marketer who has worked in different facets of marketing in the past. He now puts on a cape of a fashion content crafter by day and a binge-watcher by night. He doesn't feel awesome about talking about himself as the third person but can be talked into it if need be.
You can reach out to him at zeeshan@secretshoppersuk.com