22 July, 2022
Are YSL Bags Worth it? The New YSL Icare Maxi Bag Might Just Be!
Table of Contents
Although we have already covered how awesome this new it-bag is in our previous blog, we hadn't delved into what makes this shopper bag so iconic. And how did it manage to become a celebrity's fave so quickly? We will find out!
Many people have been asking this question since Hailey Bieber and Zoe Kravitz were seen sporting YSL Icare maxi bags. Questions like, What's so special about the icare bag? It will be addressed in this blog.
All of the Saint Laurent shoulder bags possess distinct charisma and style that you won't find in other luxury brands. However, the new it-bag is unlike anything we've seen. Before we get into the product details, let's acknowledge that this bag was released when people just started going out after the covid-verse. All that frustration was piling up inside since the pandemic happened, all thanks to Saint Laurent; they found the perfect way to compensate for the times we could have glammed up. How? By giving us something more prominent than ever, i.e., the icare maxi tote.
Angelina Jolie Joins the Icare Bag Club!
Yes, it's true! Our favorite forever queen Angelina Jolie was seen donning the large maxi shopper bag as she walked on the streets of Rome in her minimalist white outfit.
YSL Icare Maxi Bag Review
Let's get into what makes this it-bag so great that even the best in the movie business could not resist carrying it. Let's discuss all the aspects that make it drool-worthy without further ado.
1. Big Bags Don't lie
We're guilty of copying Shakira's idea, but the fact that big bags are just out there makes them so truthful. Not to take away the micro bag trend, but more giant bags and hero bags are in a league of their own. This one, in particular, revolves around the philosophy of "the bigger, the better," and we can't deny how it looks. Hailey, Zoe, Rose, and Angelina would agree.
2. Icare Bag Dimensions
Talking about its size, which is the core feature of this bag, the dimensions of this bag are 22.8 X 16.9 X 3.1 inches. It means you can put anything in this bag, from your sanitizer to your makeup kit and everything else that comes into your mind. Yes, it's that big!
3. The Lambskin Leather
Owing to its premium leather, the soft lambskin leather expands naturally to fit all your essentials. Apart from that, the leather looks as good as in the picture. (Maybe, better!)
4. Hardware
One thing that balances the design is the YSL's bronze-toned signature logo, which is well-suited for a large bag. And it does make the bag look super chic!
5. Versatility
Although the maxi bag is mainly known for its size, the versatility factor is still one of the critical features of this bag. You can always fold it from the sides and make it look like a sleek handbag. Sounds good?
6. Removable Pouch

This factor is more like winning brownie points. YSL maxi tote comes with a removable pouch that can be attached and detached from the bag using the toggle closure. If that's something that you like, go ahead and buy it.
Lastly, the bag oozes the carefree rocker vibes that any of us would love to carry as we walk on the street. You are not dreaming; we both are!
Want to know why we're so sure about this one? Here's the link to the unboxing video! Watch it and let us know what you feel!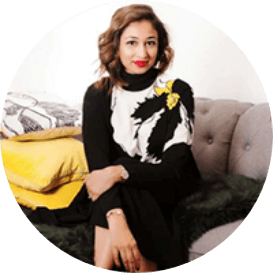 With an MBA and work experience in the financial sector, Bushra brings strong analytical, project management, inter- personal & relationship building skills to the table. With a decade long experience in the fashion industry, she is focused on making Haute Secret Shoppers into a fashion giant whilst building great relationships along the way.
For collaborations, you can reach out to her at bushra.taimur@hautesecretshoppers.com