07 June, 2021
8 Father's Day Gifts to Melt His Heart
All special days present one universal problem: finding a gift that surpasses all past gifts and is meaningful and useful to the reciever. Father's Day is no exception. Every year we see ourselves presented with the same situation. If you're in a similar bind, don't fret.
We've carefully curated these 8 gifts (all linked at the end of the blog if you want to scroll directly there) that will melt his heart! We've tried to fit in pieces for all kinds of dads: adventurous, relaxed, sporty and those who appreciate the finer things in life.
Let's start with a watch because every dad loves a good watch. They become pieces that pass down generations and are a really big deal amongst other "dads". There were way too many options to list down all here, infact we might have to do another blog on them entirely. For now we present to you the Mont Blanc Aluminum & Nylon Smart Watch, a fresh futuristic take on your average Father's Day gifts and one that is equally handy too. With a heart rate moniter and other wellness and health focused apps and Google OS, it will allow your father to not only keep an eye on the time while looking uber trendy, but also moniter health stats that are always a good thing.
If your Dad loves travel and packing for adventures or really needs a break from routine, we suggest gifting him the Berluti Adventure Duffel bag in the brands signature canvas with leather trims. Anything from Berluti would make a great Father's Day gift, but since vaccinations have increased and travelling seems like a real option, we think this one will really help him travel in style; keeping it classy and classic. It's not your usual gift so you're already safe. It's thoughtful, useful and a great piece to have in general.
What do all Dad's have in common? Their love for relaxation! There's lots to explore in that department including La-z-boy recliners but a more handy gift would be the Loro Piana Summer Walk moccasins. They're treated with water-repellent suede and have comfy rubber soles to make walking easier, comfortable while keeping it stylish. Also suede shoes are in a league of their own!
There's so much more on our list that you'll want to gift more than just one piece to your father. From a Fend logo belt to a neat Burberry jacket and Buccellati cufflinks, you'll find some pieces that will really make him happy. Can't find what you want on the list? Drop us a message and we'll help you source it just the same. Happy shopping x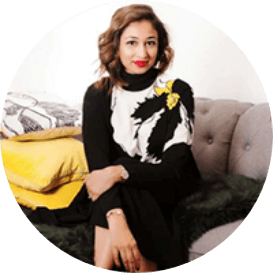 With an MBA and work experience in the financial sector, Bushra brings strong analytical, project management, inter- personal & relationship building skills to the table. With a decade long experience in the fashion industry, she is focused on making Haute Secret Shoppers into a fashion giant whilst building great relationships along the way.
For collaborations, you can reach out to her at bushra.taimur@hautesecretshoppers.com