04 April, 2022
3 Times LBD Fashion had us Star-struck!
Most of you might not know that Coco Chanel brought LBD's in the world of fashion for the first time but what truly inspired fashionistas all over the world to try the sexy evening dress is Audrey Hepburn aka Holly Golightly for her role in Breakfast at Tiffany's. Before her magical stint, people wore black dresses in the Georgian and Victorian era to mourn the dead. But have you ever wondered why it became so iconic all of a sudden? 
Thanks to couturier Hubert de Givenchy's design and the oscar-winning performance of Audrey, the dress came into the cinematic light the first time as a fashion statement in 1961. What do we particularly love about this LBD? The dress oozed perfect evening vibes and compelled us to think that it's not your ordinary it-girl but a sassy movie-star.
Other notable people who sported LBD following the footsteps of Audrey Hepburn are Victoria Beckham and Princess Diana. They both have been known to sport these black beauties on a number of occasions. Infact, the latter was known for wearing it as a 'revenge dress' during the time of infamous infidelity by Charles. However, the Spice Girl was always known for being experimentative with her looks and apart from her bold and vibrant attires, she has been spotted wearing an LBD several times.

1. Victoria Beckham's Take on LBD
2. Hailey Bieber's Style-statement
3. Irina Shayk and her Burberry's LBD
We can't get enough of these LBD's that are oozing serious night-time glam! Our stylists have rounded up a list of jaw-dropping dresses that will steal the show anywhere you go!
Jonathan Simkhai's Liz Mushroom Pleated Long Dress
Embrace this complete head-turner and make your special nights memorable! This dress comes with fixed shoulder straps with perfect cutouts. Make this yours and pop endless glam!
Balmain's Viscose Blend Tweed Mini Dress
Fancy some decorative details over your LBD? This Balmain's tweed mini dress is ornamented with gold button details and is definitely going to let you stand out in the evening party!
Alexander Mcqueen's Pollyfalle Mini-Dress
If you're looking to go shorter, we have the perfect answer to your evening needs. Alexander McQueen's mini-dress will sprinkle magic wherever you go! On top of that, we find the front-zip closure absolutely convenient to slip into this black beauty!
Self-Portrait off-the Shoulder Tech Jersey Midi-dress
If anyone thinks midi-dress isn't chic enough, take a look at this off-the-shoulder beauty from Self-Portrait and have everyone drooling! It's the ideal night time dress that can get you endless compliments!
Muggler Embossed Shiny Stretch Jersey Dress
Want to add a twist to your LBD? What's better than a bit of shine to pop glam on your special occasions. Slip into this perfect silhouette and let it wrap you up nicely as it highlights your frame in the most elegant way! Like it?
NENSI DOJAKA TULLE & CREPE BUTTERFLY MINI DRESS
Item Code:75I-Q8O009
Concealed side zip closure
Made in Italy
Composition:
Main: 83% Viscose, 12% Polyamide, 5% Elastane
Details: 100% Silk
Didn't find what you were looking for? Speak to our personal shoppers and have a personalized shopping experience!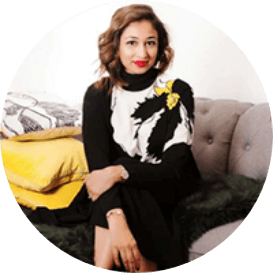 With an MBA and work experience in the financial sector, Bushra brings strong analytical, project management, inter- personal & relationship building skills to the table. With a decade long experience in the fashion industry, she is focused on making Haute Secret Shoppers into a fashion giant whilst building great relationships along the way.
For collaborations, you can reach out to her at bushra.taimur@hautesecretshoppers.com