11 June, 2021
10 Steals From The Net-A-Porter Sale!
Raise your hand if you need a coming-out-of-the-pandemic wardrobe? The Net-A-Porter sale couldn't have come at a better time. We desperately need an upgrade from lounging in pajamas and slippers for most part of last year. With vaccinations in place and the world slowly finding it's rhythm again, we're excited to snag some designer pieces at not-so-designer prices from the Net-A-Porter sale and have curated 10 steals so you can join us too!
Who doesn't need a cool pair of sunglasses to face that summer sun in style? We saw these amazing Chloé Acetate Wayfarer sunglasses and immediately thought of all the places we'd need them!
Beach trips, pool days, grocery runs, picnics – basically all summer long. Scroll to the end of the blog to shop these sunglasses and all other sale steals!
Some of our favourite footwear was also on sale. Be it a party or a wedding, René Caovilla sandals have our first vote. So when we saw their crystal embellished satin mules on sale we had to add them to our list! Wear them at summer parties or keep them at the back of the closet to debut at winter festivities, these mules are a true steal and one you will always thank yourself for!
Speaking of parties and festivities, how many of you need a trusty piece of arm candy that will work it's magic with your glamorous outfits? The Rosantica gold-tone and satin tote is also available on the Net-A-Porter sale and it's the best bargain you'll get on crystal embellished pieces. It dangles and shines and hit's all the right notes for bling enthusiasts. Gold-tones coupled with a luscious silk lining, really make it the party bag you need!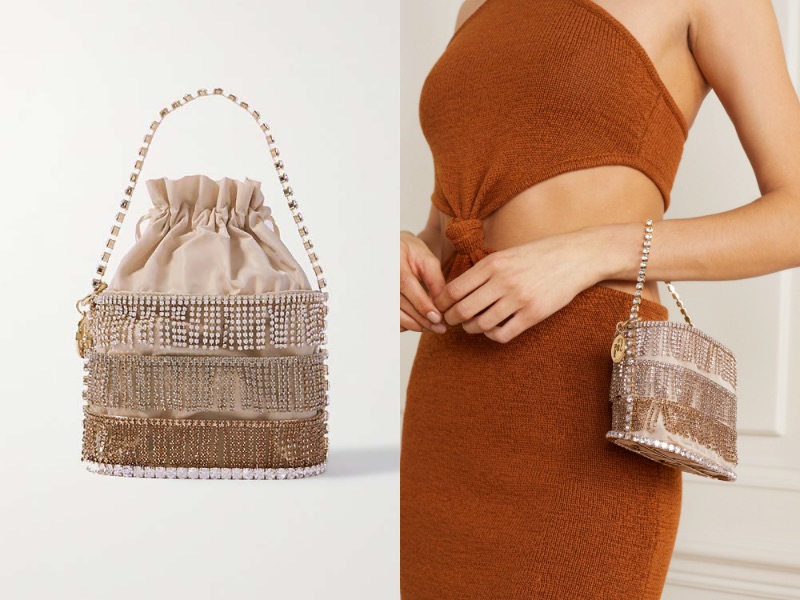 There are always those pieces in our wardrobe that we never give a second thought too but if picked correctly, can totally change the mood of the whole look. Keeping those essentials in mind, we picked the Black & Brown gold-tone belt and a Rosantica gold chain headband that we feel have the power to really lift up simple looks too. You can add the chain to a satin dress or monotone jumpsuit to emphasize the waist in a glamourous way. The Rosantica headband is loud, chic and perfect for that OTT preppy look. (Add rosantica headband)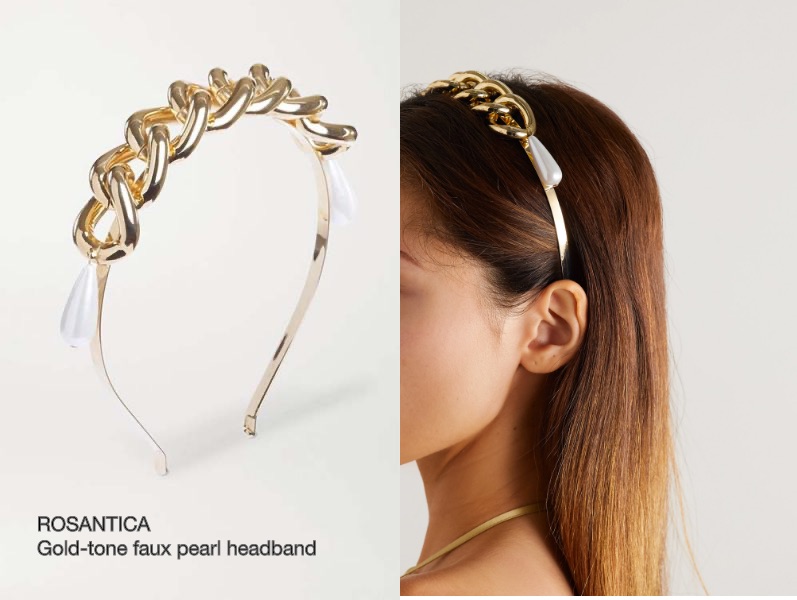 We've curated so much more for you to step back into the world just as you left it (before the pajama induced comfort kicked in). You'll find pieces from Nanushka, Etro, René Caovilla & more linked below. If you want something specfic and can't find it, let us know so we can source it from the sale for you! Happy shopping x