02 February, 2023
Embrace The Sweet Charm Of the Vanilla Girl Aesthetic TikTok Trend!
Table of Contents
The past few years have been full of TikTok aesthetics that have dominated social media platforms. Whether it was Coastal Grandmother, Barbiecore, Coquette Girl, clean girl, or Downtown girl fashion aesthetic, we never got enough of these viral TikTok trends. And the newly hyped Vanilla Girl aesthetic trend is even more adorable.
What Is Vanilla Girl Aesthetic?
The "Vanilla Girl" aesthetic is characterized by a soft, romantic, and girly style. It often incorporates light, earthy, and tones of cream. And women who like to be in touch with their softer and feminine side of fashion, we call them 'Vanilla girls.' When it comes to fabrics, it is seen that Vanilla girls like to wear delicate fabrics like lace, chiffon, and silk because they layer on the skin nicely.
Overall, the look is often completed with accessories such as hair ribbons, bows, and flowers, and a minimalist makeup style. The overall effect is ethereal and dreamy, focusing on feminine details and a vintage-inspired feel. People can most definitely incorporate Coquette aesthetic elements into their vanilla look as long as they wear neutrals and shades of cream and beige.
Makeup For Vanilla Girl Aesthetic Look
Makeup is crucial in the "Vanilla Girl" aesthetic, with a minimalist and natural look being preferred. This means using minimal makeup, focusing on enhancing natural beauty, and using soft, neutral tones that match the pastel color palette. A dewy, radiant complexion and subtle eye makeup are key elements to achieving the "Vanilla Girl" look.
Celebrities & Brands Incorporating Vanilla Girl Aesthetic Elements!
This trend has been popularized on social media platforms like Instagram, where individuals and brands showcase their take on the "Vanilla Girl" aesthetic. From fashion bloggers to influencers and celebrities, many have embraced this style and are sharing their own unique interpretations.
The trend has also inspired many brands to create products specifically designed to fit the "Vanilla Girl" aesthetic, from clothing and accessories to beauty products and home decor. Aside from its popularity on social media, the "Vanilla Girl" aesthetic has also made its way into the mainstream fashion world. Case in point? Olivia Palermo, Kim Kardashian, and Meghan Markle have often been spotted wearing creamy clothes that brought out their softer side.
12 Pieces To Create A Delicious Vanilla Girl Aesthetic Look!
Here are the creamy, beige clothes and items that will make you a vanilla girl!
Gucci Sleeveless Ruffle Blouse
Need a stunning blouse in vanilla hues? The lightweight fabric and delicate shade make it a versatile piece that can be dressed up or down for any occasion.
Aquazzura Cream Colored 90mm Heels
Make a stylish statement with these chic cream-colored shoes. The sleek design and comfortable fit make them perfect for all-day wear, while the creamy hue brings out an optimistic side of you.
Balmain Double-breasted Blazer in Cream Color
Make a lasting impression with this cream-colored double-breasted blazer. The polished finish and clean lines make it a timeless piece, while the neutral shade of cream makes you look like a clean girl for sure.
YSL Crossbody Handbag In Vanilla Color!
Carry your essentials in style with this gorgeous YSL handbag in cream color. The high-quality materials and sleek design make it timeless, while the creamy hue brings elegance to any outfit.
Regent's Cashmere Sweater
Stay cozy and stylish with this cream-colored sweater. This versatile piece is made with soft, warm fabric and is perfect for chilly days. The neutral shade of cream makes it easy to pair with any outfit.
Magda Butrym Shoulder Bag
Are you a lover of versatile bags? Bring it on when you plan your next trip!
Palto Single-breasted Coat In Cream Vanilla Color
Stay warm and stylish with this single-breasted coat in cream color. The clean lines and classic design make it a timeless piece, while the neutral shade of cream adds a touch of sophistication to your look.
YSL Bracelet in Cream Color!
Add contemporary luxe to your look with this Saint Laurent Monogram Bracelet in a neutral-colored tone. It finishes off any dress nicely.
Miu Miu Long Sleeve Midi-dress
Make a statement in this stunning Miu Miu midi dress in vanilla color. The long sleeves, flattering fit, and neutral shade of light beige make it perfect for any special occasion.
Loro Piana Cashmere Midi-skirt
Undoubtedly, a high-quality cashmere piece like this one will make you look like a creamy dream!
Marcie Medium Raffia Tote
Looking for a tote that accompanies you everywhere and makes your trips more joyful? Here's the creamy way to do it!
Bing 100 Patent Mules By Jimmy Choo
Can't decide what to wear at your next party? Let these JC mules set the creamy tone for the occasion!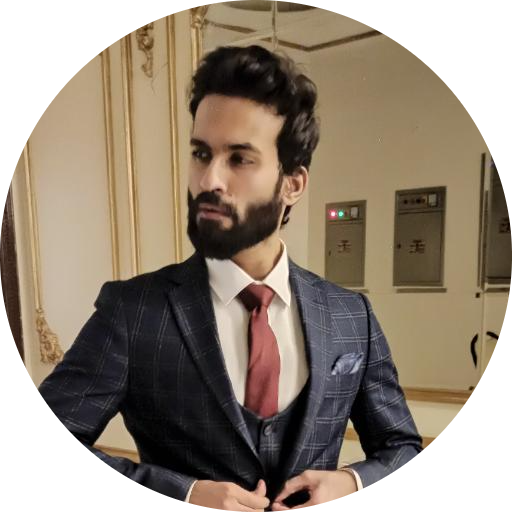 Zeeshan is a content marketer who has worked in different facets of marketing in the past. He now puts on a cape of a fashion content crafter by day and a binge-watcher by night. He doesn't feel awesome about talking about himself as the third person but can be talked into it if need be.
You can reach out to him at zeeshan@secretshoppersuk.com