18 February, 2022
Trend: A Hit of Dopamine in your Dressing
Table of Contents
After Orange, another feel good trend that's about to hit this season is of bold colors with mood-boosting qualities. It's also something we need after two monotonous years of boring sweats. For ones who don't know how to carry the trend will get to know in this blog how they can ooze sheer positivity and happiness. Stay tuned!
Being bold and beautiful with colors have been the highlight of numerous fashion weeks in the past few years such as the one that happened in Copenhagen. Models were blazing bold colors to embrace the dopamine trend with full throttle. We can safely say that there's a sharp rise; even Hailey Bieber is known for sporting colorful and vibrant colors every now and then to stand out among everyone else (Not that she needs to). Fuchsia clothes, color-blocking outfits, emerald green footwear and pink ensembles, all are classified dope and full of dopamine.
In case you were wondering how you can pull off this trend, our dedicated stylists have rummaged through the hot stock to find out what goes with what. Here's a list of products we feel that can juice your look up for the coming season:
Herve Leger Icon One Shoulder Bandage Mini Dress
Remember! Your party look isn't complete unless you wear a mini dress that carries that right amount of boldness and what better way to spruce up your look than carrying this orange bandage mini dress. Even if it's a sophisticated party where you have to look all neat and tidy, you can wear a crepe blazer on top of it. You can even take off the blazer anytime you want.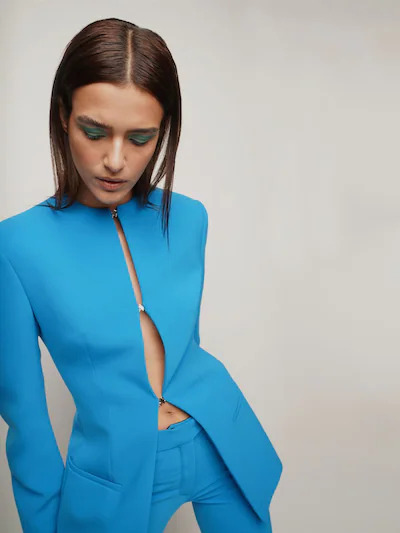 The Attico Mya Tech Crepe Blazer
Now we're talking! Add a layer of blue crepe blazer on top of your minidress to accentuate your appeal with a dash of dopamine. What we love about this blazer is how nicely it layers on your shoulders while giving a bold yet subtle look!
Valentino Garavani 80mm Roman Studs Leather Pumps
Valentino pieces are known to have femininity and a vintage pop in their collection and even in this list, the pink leather pumps made the cut and all our stylists approve. It's got the 80mm heel and signature Valentino studs for a chic appeal. You can have it in your closet everytime you feel like adding some boldness in your look!
Gucci 95 mm Metallic Leather Sandals
What could be more chic than wearing purple gucci sandals whose heels are on the chunkier side. It comes with a metal horsebit detail and adjustable strap that clasps your feet nicely. It's ideal for your evening and day-time look whenever you have to add a bold flare to your look.
Valentino Loco Leather Shoulder Bag
Become a day time dream and add yellow in your look with this loco shoulder bag that everyone's talking about. Boasting the Valentino logo, this bag has a detachable metal chain shoulder strap, and a top handle for ones who prefer to pick it up or have it on arm.
Asceno London Silk Pajama Shirt
A shirt that is going to pop serious boldness is here! This silky beauty comes on your skin smoothly as it's made from the finest silk. Apart from that, you can have this as your off-duty pajama shirt as many are doing so. Let's have a go at this one!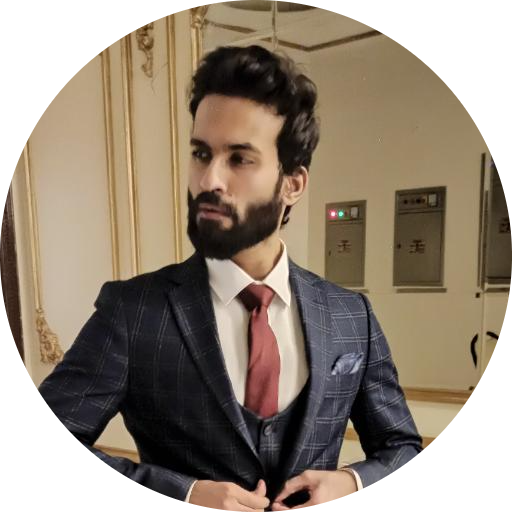 Zeeshan is a content marketer who has worked in different facets of marketing in the past. He now puts on a cape of a fashion content crafter by day and a binge-watcher by night. He doesn't feel awesome about talking about himself as the third person but can be talked into it if need be.
You can reach out to him at zeeshan@secretshoppersuk.com