25 March, 2021
Shop Tod's Shoes, Bags & More Right Now!
Tod's is a brand that is known for it's superior quality products and unmatched craftsmenship. Their shoes particularly have a huge global fan club. Their famous Gommino design is known for it's comfort and style the world over. You'll be happy to see so much more from this global luxury brand at Haute Secret Shoppers! From shoes, bags, wallets, & belts – we have everything for you that Tod's has to offer.
Have a look at their Gommino driver shoes. Released in the 1970's, the shoes instantly shot to fame because of their unique design and superior craftesmenship that ultimately meant more comfort. This design is made from suede and the botton is lined with "rubber pebbles" that makes walking in them so easy!
Tod's also have a whole lot of sneakers that we absolutely adore. But we're eyeing these suede brown sneakers for now. They have a rustic feel to them and the brown colour is the antithesis of all the sneakers you see on the market today. A true blue fashionista would grab these right now & make a statement in them!
Shoes aren't the only stars at Tod's. Their bags are a whole mood! For the summer we feel like going for a lighter palette and love this pale blue crossbody with the iconic T logo gracing the front. Crossbody's are great for longer outings and this color is a summer favourite! Think no more, shop now 🛍
Tod's is full of surprises. From belts, card holders, wallets & bottle holders, they've covered the whole gamut of men's accessories in their signature refined designs. They make excellent gifts for men & we're sure the men in your life would love to recieve these classics as anniversary or birthday presents.
Explore their pieces more to truly understand why the world is crazy about their craftsmenship & design. We've done some homework for you and chosen some pieces that will look excellent in the summer. Scroll below to see & add to cart 🛍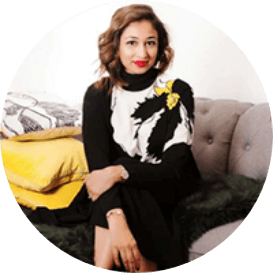 With an MBA and work experience in the financial sector, Bushra brings strong analytical, project management, inter- personal & relationship building skills to the table. With a decade long experience in the fashion industry, she is focused on making Haute Secret Shoppers into a fashion giant whilst building great relationships along the way.
For collaborations, you can reach out to her at bushra.taimur@hautesecretshoppers.com