25 February, 2021
Did you know about this sneaker brand that has taken LA by storm?
Everyday we're reminded of the importance of sustainable and ethical practices in fashion. Fast fashion while being immensely popular has garnered much critcism over the years for it's high cost and short lifespan. The answer is conscious shopping and supporting sustainable fashion. This week we're introducing you to one such brand that goes to great lengths to ensure it's brand follows ethical practices and sustainable methods.
Veja was founded in 2005 by Sebastien Kopp and François-Ghislain Morillion. Since then they've grown exponentially and are available in 45 countries through around 1800 retailers. The secret to their success? A great product. The Veja trainers are made from organic Brazilian cotton and Amazonian rubber, vegetable dyed leather & recycled plastic bottles.
Their transparency in methods and operations and very wearable sneaker designs have put them on the global map. From royalty like Meghan Markle & Hollywood celebs Reese Witherspoon & Katie Holmes – all and more were seen wearing Veja sneakers. With such huge names to their credit, the rest of the success kind of snowballed.
Their designs are minimal, very modern and refined. They set out to reinvent the sneaker; & their success and high profile clientele are a testament to that. We fell in love with their designs and ethical practices and wanted you all to know about them too. Head to our Instagram account for more details on them. To join the uber niche clientele of this sneaker brand, simply scroll below and shop now! 🛍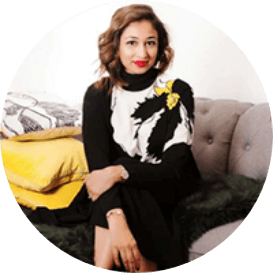 With an MBA and work experience in the financial sector, Bushra brings strong analytical, project management, inter- personal & relationship building skills to the table. With a decade long experience in the fashion industry, she is focused on making Haute Secret Shoppers into a fashion giant whilst building great relationships along the way.
For collaborations, you can reach out to her at bushra.taimur@hautesecretshoppers.com