23 March, 2021
Must-Haves for Men – Logo Wallets!
Men's fashion accessories usually don't get as much limelight as women's. We're guilty of being absorbed in the plethora of choices available for women to shop. But that is quickly changing. In the recent years, a lot of attention has been given to add new accessories for men & really up the ante with the existing ones too. We're here to share an understated accessory that is really important, is used everyday but usually gets overlooked – wallets! A man's wallet speaks a lot about his taste, style and attention to detail. So lets not waste anymore time & see some amazing luxury logo wallets for men!
Fendi is a hot choice when it comes to luxury fashion for both men & women. We just love this FF logo wallet for men. The silver studs really add character to the wallet – it's not for your average Joe! The leather trim is also a little extra detail that will make all the difference every time you pull out that wallet to pay 💯
Everyone loves Gucci. The GG logo is unmissable in this classic wallet with the Gucci monogram. The striking bold lines breakup the monogram & make the design bold and bright. This is a piece you can't miss. It makes for a great birthday or anniversary gift for your special someone too!
Versace lovers know that the design house is famous for being bold with their baroque design. The wallets are no exception. If you really want to get noticed then go for this all-over baroque patten Versace wallet. It's a statement making piece and has ample space for your cards, cash and even a flap for coins etc.
Wallets are an accessory you want to invest in, as they are used more often then we think. So the next time you pull out your wallet to pay, make sure the gesture gets noticed even more by owning a statement logo piece. Scroll below to shop lots more pieces!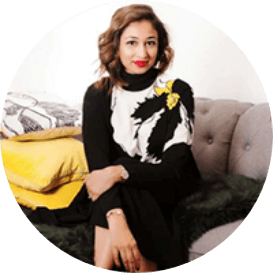 With an MBA and work experience in the financial sector, Bushra brings strong analytical, project management, inter- personal & relationship building skills to the table. With a decade long experience in the fashion industry, she is focused on making Haute Secret Shoppers into a fashion giant whilst building great relationships along the way.
For collaborations, you can reach out to her at bushra.taimur@hautesecretshoppers.com