30 November, 2022
Louis Vuitton Trunk Bags Are Trending, Courtesy Ronaldo & Messi!
Table of Contents
Have you seen the photograph of Messi and Ronaldo facing off against each other in the game of chess and the Fifa World Cup Trophy box sitting below it? The Instagram post on Louis Vuitton's page boasts 3 Million+ likes with the caption, "victory is a state of mind."
If you were thinking of buying a Louis Vuitton trunk bag, now is the perfect time to splurge as two soccer giants, Leo Messi and CR7, got photographed for a Louis Vuitton campaign ahead of the 2022 Fifa World Cup. Previously, these bags were used mainly by travelers and people who like to collect vintage pieces of luxury brands, but now bags are used for different occasions and purposes. You need to know more about these vintage Louis Vuitton trunk bags!
History of Louis Vuitton Trunk Bags
They first came with a gray canvas, and later on their iconic LV monogram design became a signature addition to the LV trunks. Louis Vuitton is known for revolutionizing the products that cult followers chase worldwide; such is the case with the Louis Vuitton 1858  trunk that has changed the dynamics of luggage bags. Back then there was a definite need for luxury luggage bags that do more than fit your traveling essentials. Hence, the LV trunks were crafted by seasoned artisans in 1958 with a flat and boxy silhouette that was ideal for travelers and people with rich taste in fashion. 
What Are Louis Vuitton Trunk Bags Made Of?
To craft these masterpieces, artisans of the highest grade use canvas material and wood with immaculate detailing. It is to note that LV chooses a 30-year-old poplar wood after it's dried for 4-5 years. The bag is then put together with reinforced corners and cow leather. This bag is known for its robust qualities and uses okume and beech to keep it light and scratch-resistant.
Top Louis Vuitton Trunk Bags That Are Every Collector's Dream!
It's the ideal time to invest in the Louis Vuitton trunk bags, thanks to the LV's campaign ahead of the Fifa World Cup 2022. Let's take a look at our top picks!
Louis Vuitton Monogram Speaker Trunk GM 
It's made after the iconic trunk collection of LV and takes the concept of trunks to another level with a contemporary finish and overall appeal.
Soft Trunk Monogram Canvas Bag in Grey
If you're looking to wear something as a crossbody bag, this bag will do justice to the trunk style and make you look chic!
Malle Golf Monogram Trunk
If you're a golf lover looking to carry your essentials, this trunk will keep them safe and sound. After the Malle Fifa trunk, this one is one of the hottest picks this time of the year.
Louis Vuitton Party Trunk
In the spirit of wine, parties, and tradition, this party trunk has a modern disco-ball vibe that will bring light to any occasion. The festive season and the new year are here, so why not add this piece to your collection?
Louis Vuitton Malle Haute 110
Are you looking for a perfect luggage bag? Thanks to experienced craftsmen, this Malle Haute 110 is everything you need when you travel.
If you're looking for LV trunks from other categories, talk to our secret shoppers and let us provide you with a seamless shopping experience.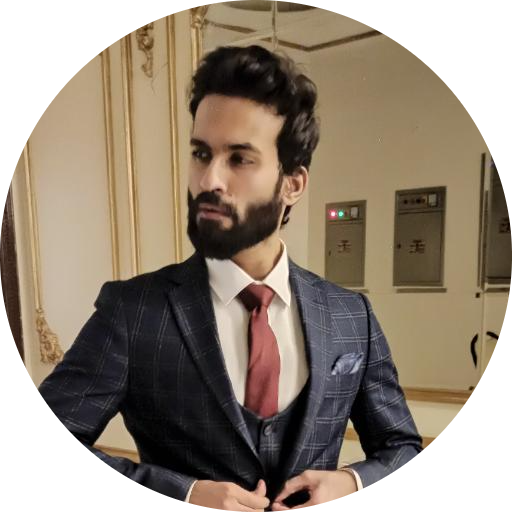 Zeeshan is a content marketer who has worked in different facets of marketing in the past. He now puts on a cape of a fashion content crafter by day and a binge-watcher by night. He doesn't feel awesome about talking about himself as the third person but can be talked into it if need be.
You can reach out to him at zeeshan@secretshoppersuk.com