10 March, 2023
Long Modest Dresses For Women & Tips To Style Them In Ramadan
Table of Contents
Ramadan is upon us, and we're all on the lookout for some modest but stylish outfits to rock this holy month. Fear not, for we've scoured the collections of the hottest fashion houses to bring you the crème de la crème of modest dresses for Ramadan.
How To Style Long Modest Dresses In Ramadan
If you need to be modest while still looking elegant, here are some of the long modest dresses to pick & make suitable pairings!
Embroidered Shirt Dress + Sandal Heels
Self-Portrait Floral Embroidered Shirt Dress 
Featuring intricate embroidery on a crisp shirt dress, it is ideal for a daytime gathering with family and friends. Team it with strappy sandals and statement earrings for a touch of glam.
Midi Dress + Nude Heels
Zimmermann Belted Waist Detail Midi Dress
The dress boasts a flowing skirt and a cinched waist, along with delicate ruffles adding a touch of romance. Pair it with nude heels and a clutch for a fancy iftar event.
Long Monochrome Dress + Sandals + Statement Jewelry
Barrie Long Cashmere Dress
If you want something luxurious, you can go right with the Barrie Long Cashmere Dress. With its sumptuous cashmere materials, this dress exudes elegance and sophistication. Its simple silhouette and neutral color make it easy to accessorize with statement jewelry or a bold clutch.
Go Floral + Flats
For those who love a floral print, the Poupette St Barth Exclusive to Mytheresa Kimi Floral Shirt Dress is a must-have. This breezy dress features a playful print, a relaxed fit, and a flattering belted waist. Dress it up with flats and a sun hat for a daytime event, or wear sandals for a casual iftar. 
Poupette St Barth Exclusive Floral Shirt Dress
Last but not least, we have another version of the Poupette St Barth Exclusive to Mytheresa Kimi Floral Shirt Dress, but this time in a different colorway. With its delicate print and relaxed fit, this dress is perfect for a laid-back iftar with friends or family. Pair it with flat sandals and statement earrings.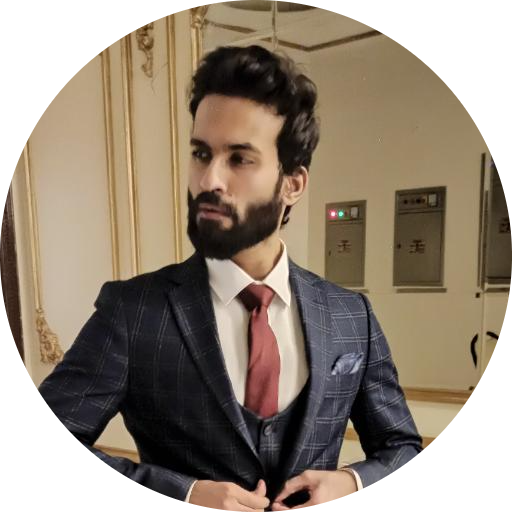 Zeeshan is a content marketer who has worked in different facets of marketing in the past. He now puts on a cape of a fashion content crafter by day and a binge-watcher by night. He doesn't feel awesome about talking about himself as the third person but can be talked into it if need be.
You can reach out to him at zeeshan@secretshoppersuk.com