In the hustle and bustle of the city that never sleeps, the concrete jungle where dreams are made, one thing shines brighter than the neon lights of Times Square – the unmistakable fashion flair of a true New Yorker. If you're looking to rock the streets of Manhattan with confidence and style, it's time to dive into the sartorial symphony of New York's street fashion.
As the streets of SoHo become your runway and the Upper East Side your fashion playground, channeling that quintessential New Yorker dressing vibe is not just about what you wear but how you wear it. From classic black trench coats that scream 'Uptown chic' to the edgy, offbeat vibes of Williamsburg's cool kids, this city's style palette is as diverse as its neighborhoods.
4 Ways To Dress Like a New Yorker Woman
1. The Classics: NYC Wardrobe Must-Haves
Before we dive into the nuances of street style, it's essential to have a foundation of classic pieces that every New Yorker's wardrobe should include. These timeless staples will serve as the building blocks for your signature look. Here are a few essential items to consider:
The Iconic Trench Coat
A well-tailored trench coat in a neutral color is a quintessential New York City essential. It's versatile and functional and adds an instant sophistication to any outfit.
The Little Black Dress
Audrey Hepburn and New Yorkers knew it – the little black dress is a wardrobe MVP. Whether heading to a Broadway show or a trendy rooftop bar, this classic piece is your go-to for effortless elegance.
Quality Denim
New Yorkers love their jeans. Invest in a pair of high-quality, well-fitting denim jeans that can be dressed up or down for various occasions.
White Sneakers
Comfortable footwear is a must in a city where walking is a way of life. A pair of clean, white sneakers keeps your feet happy and adds a sporty-chic element to your outfit.
2. Neighborhood-Inspired Style
One of the remarkable aspects of New York City is its neighborhood diversity, and each area has its unique fashion subculture. Here's a glimpse of how to adapt your style to some of the city's most iconic neighborhoods:
Uptown Elegance
The Upper East and West Side are synonymous with classic, upscale fashion. Think tailored blazers, cashmere sweaters, and designer handbags. It's all about timeless sophistication here.
Downtown Cool
The downtown scene, including SoHo and the West Village, exudes a more relaxed, artistic vibe. Embrace bohemian chic with flowy dresses, statement accessories, and vintage finds.
Brooklyn Edge
Williamsburg in Brooklyn is known for its indie, alternative style. Embrace a bit of rebellion with leather jackets, graphic tees, and quirky accessories.
3. The Art of Layering
New York's climate can be unpredictable, so layering is crucial to staying comfortable and stylish throughout the day. Layering adds depth to your outfit and allows you to adapt to changing temperatures. Start with a base layer, like a simple white T-shirt or a lightweight turtleneck, and add on as needed. A classic blazer, cardigan, or denim jacket can be your best friend when it comes to layering.
4. The Finishing Touches: Accessories and Grooming
Accessories can make or break a New YYorker'soutfit. Here are some essential finishing touches to consider:
Statement Handbag
A stylish handbag is both a functional accessory and a fashion statement. Invest in a high-quality bag that complements your style.
Sunglasses
New Yorkers love their shades, not only for sun protection but also for adding a touch of mystery to their look. Classic styles like aviators or wayfarers never go out of fashion.
Jewelry
Keep it minimalistic and elegant. A delicate necklace, simple hoop earrings, or a timeless watch can elevate your outfit without overwhelming it.
Grooming
New Yorkers often opt for a natural and minimalistic makeup look. Focus on enhancing your features without going overboard. Well-maintained hair and grooming are also essential to complete your polished look.
Handpicked Essentials To Embrace The New Yorker Style & Persona
Are you wondering how to dress like a New Yorker? These street-style chic items will ensure you look your best when you hit the road!
Burberry The Long Kensington Heritage Trench Coat
 Get ready to up your street cred with the Burberry Kensington Heritage Trench Coat – a symbol of timeless, relaxed, and city sophistication. When you step out in this iconic piece, you're not just walking the streets but owning them.
Rag & Bone Short Sleeve Modal T-Shirt
Keeping it chic yet comfy is the name of the game in the Rag & Bone Short Sleeve Modal T-Shirt. This versatile gem effortlessly fuses laid-back vibes with that gotta-have-it NYC edge. Perfect for making a statement on any block.
Theory Straight-Leg Trousers
Strut your stuff with street-style swagger in TTheory'sStraight-Leg Trousers. These pants are about sleek sophistication, revamping your urban essentials with that signature NYC swag. Step out and own those sidewalks.
Common Projects Original Achilles Low-Top Sneakers
Elevate your street game with the Common Projects Original Achilles Low-Top Sneakers. These kicks epitomize urban cool, bringing understated luxury to every step in the concrete jungle.
Givenchy Medium G Tote Logo Print Tote Bag
It's all about style and substance when navigating the city, and the Givenchy Medium G Tote Logo Print Tote Bag delivers both. This bag isn't just an accessory; it's a statement piece that screams chic urban sophistication.
Ray-Ban Original Wayfarer Classic Sunglasses
When the sun's out in the city, it never sleeps. It would be best if you had shades matching your style. The Ray-Ban Original Wayfarer Classic Sunglasses offer iconic eyewear that's both timeless and effortlessly cool. They're not just sunglasses; they're your window to the soul.
Moncler Logo Patch Padded Down Jacket
Winter in NYC can be relentless, but you'll be ready to conquer it with the Moncler Logo Patch Padded Down Jacket. It isn't just outerwear; it's your armor against the cold, ensuring you stay warm without sacrificing your fashion-forward edge.
Alexander Wang Twist Front Shirt Mini Dress
Make an entrance with the Alexander Wang Twist Front Shirt Mini Dress – a fusion of sophistication and edginess tailor-made for the city's vibrant nightlife. When you wear this dress, you're not just going out but stepping into the spotlight.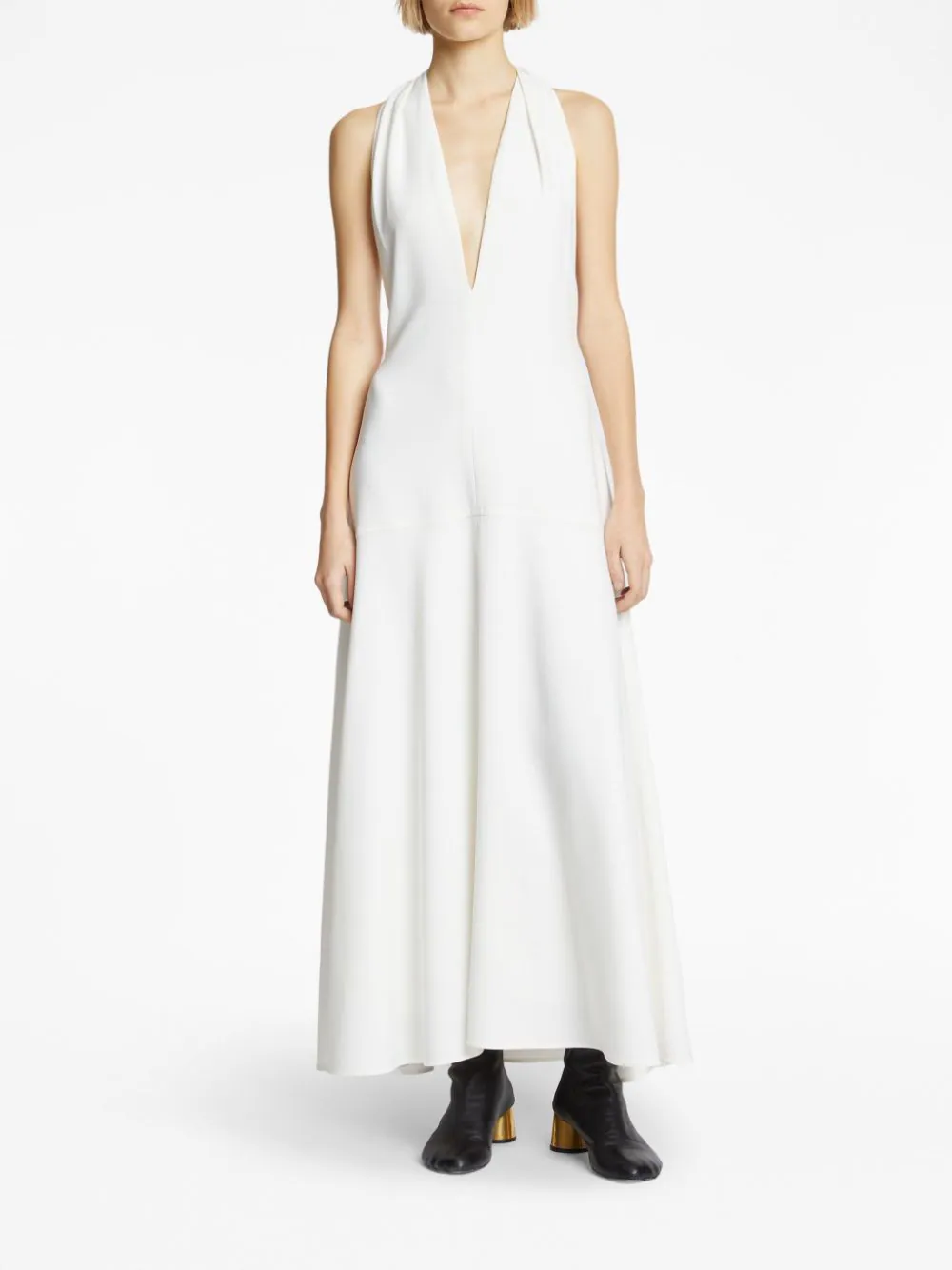 Proenza Schouler Matte Crepe Twist-Back Dress
It's time to make a statement with the Proenza Schouler Matte Crepe Twist-Back Dress. This modern twist on a classic silhouette is about turning heads and setting trends. When you step into this dress, you're not just dressing up but making fashion history on the city streets.
Like the New Yorker style? Talk to our secret shoppers and embrace the class in full throttle!